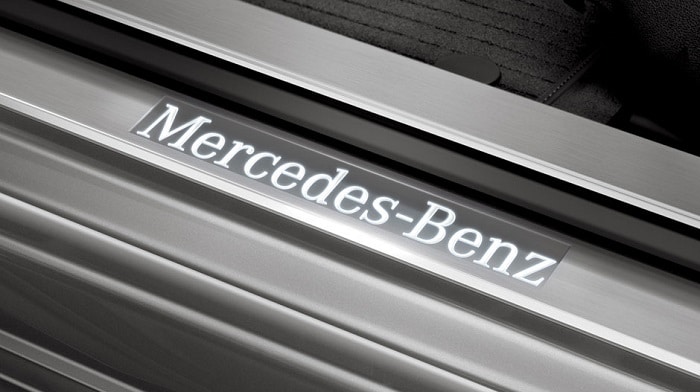 It seems like only yesterday that Mercedes-Benz of Owings Mills took delivery on our first 2018 Mercedes-Benz CLS. You can imagine our surprise, then, when we started getting news of the 2019 model. It's already out in Germany (it's their 2018 model, but arrives here next year). Here's a preview of what to expect when it finally hits the roads around Baltimore.
The 2019 Mercedes-Benz CLS begins the car's third generation. The first thing you'll notice is its sense of style. The familiar sedan-within-a-coupe body design is still there, but it's looking a bit more streamlined now. The front fascia is also restyled and looks more aggressive than it did before. Some outlets have called it "polarizing," but truth be told, we like it.
That's especially apparent once you look beyond the surface. That's because there are some changes coming on the interior and under the hood as well. The current 2+2 seating arrangement is phased out in favor of a more traditional five-seat setup. Optional equipment will include two high-resolution displays (one for telematics, one for infotainment), accent lighting, and the Energizing Comfort System (inherited from the Mercedes-Benz E Class and Mercedes-Benz S Class), which practically turns the vehicle into a rolling spa.
Perhaps the most important change is to the powertrain. There's a new 3.0L inline V6 engine that features a 48-volt combination starter-generator that can add short-term bursts of added horsepower and torque (21 horsepower, 184 lb.-ft. torque) to the already respectable 362 horsepower and 369 lb.-ft. of torque expected from the engine.
Buy now, or wait? That's the million-dollar question. The 2018 Mercedes-Benz CLS is phenomenal, and its 2019 variant promises to be better still on a number of levels. Our advice? Make way to Mercedes-Benz of Owings Mills, located at 9727 Reisterstown Rd., to find out more about this and other new Mercedes-Benz cars.