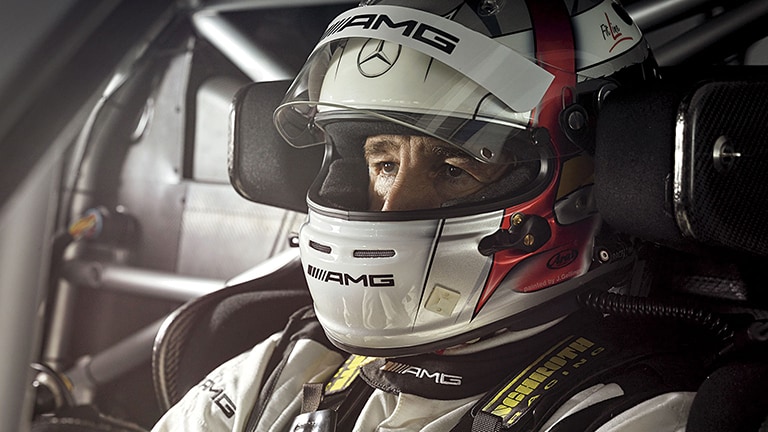 Many high-end automakers have in-house tuning divisions. Mercedes-AMG® GmbH is something else altogether. Once an independent engineering consultancy, it is now a wholly-owned subsidiary of Daimler AG, parent company of the Mercedes-Benz brand. What makes the Mercedes-Benz AMG® Class models available at Mercedes-Benz of Owings Mills so special?
Even if it were just a tuning division, Mercedes-AMG® would still be something special. However, their approach is different — and much more comprehensive — than that. What started fifty years ago as a pair of engineers working from an old mill in West Germany is now responsible for some of the world's most sought-after and iconic vehicles.
True to their roots, AMG® variants of Mercedes-Benz vehicles are built around bespoke engines. These include a series of turbocharged engines of varying displacements, ranging from a 2.0L Inline Four-Cylinder Turbo up to a 6.0L V12 Biturbo engine. Rather than being mass-produced, these engines are assembled by hand, built for efficiency and extreme levels of torque and horsepower.
Other details also characterize these models. Each is equipped with AMG® Ride Control sport suspension, AMG® High-Performance braking systems, and extensive use of advanced aluminum alloys, carbon fiber-reinforced plastics, and other innovative materials to add strength while conserving weight. Not only major details (like AMG® Performance 4MATIC® AWD), but even smaller details like the perfect exhaust note are given loving attention.
Your Mercedes-Benz dealership near Baltimore, MD offers a wide range of Mercedes-Benz AMG® Class models, most based on models with which you're already familiar. These include the Mercedes-Benz AMG® GLA 45 and the Mercedes-Benz AMG® S 63. Each has its own charms, and each must be driven to be fully appreciated — or even, in some cases, believed. Visit Mercedes-Benz of Owings Mills at 9727 Reisterstown Road to experience Mercedes-Benz vehicles taken to the next level.