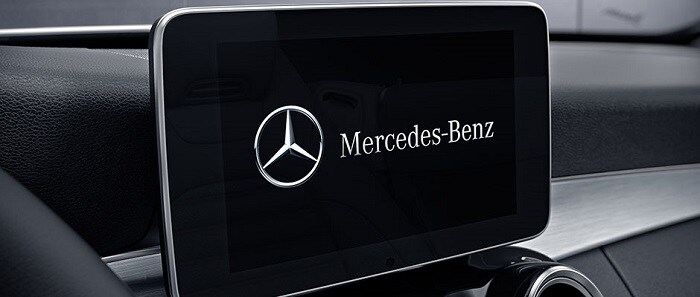 Better late — two decades late, in this case — than never. The Mercedes-Benz A-Class first appeared in Europe 21 years ago, and as it enters its next generation with the 2019 model year, it's finally coming to the United States. Here's what to expect when it arrives at Mercedes-Benz of Owings Mills.
What we won't get is the hatchback version of the 2019 Mercedes-Benz A-Class that debuted in Geneva earlier this year. However, there will be at least two sedan variants of this compact powerhouse, and its underlying architecture is also shared with the Mercedes-Benz CLA and Mercedes-Benz GLA.
The new sedan displaces the Mercedes-Benz C-Class as the brand's entry-level sedan. Some details are still sketchy, but reporting in AutoWeek suggests that the overseas model's six-speed manual transmission and a couple of its engines will not be options here; a turbocharged four-cylinder engine paired to a seven-speed dual-clutch transmission is the most likely powertrain.
Mercedes-Benz AG promises a car that adapts to its driver. The company's website shows some of the technology available to the Euro-spec model, much of which — the MBUX infotainment system, driver assist aids, and Natural Voice Control, which allows for natural communication between the driver and her car — we expect to see in the car once it's available at your Mercedes-Benz dealership serving Baltimore.
The production-spec model should debut later this year in Paris, making its American debut at the Los Angeles Auto Show a short time after. US sales should kick off by early next year. Watch this space for further developments, and if you're looking for a new Mercedes-Benz vehicle in the meantime, visit Mercedes-Benz of Owings Mills at 9727 Reisterstown Rd., today.