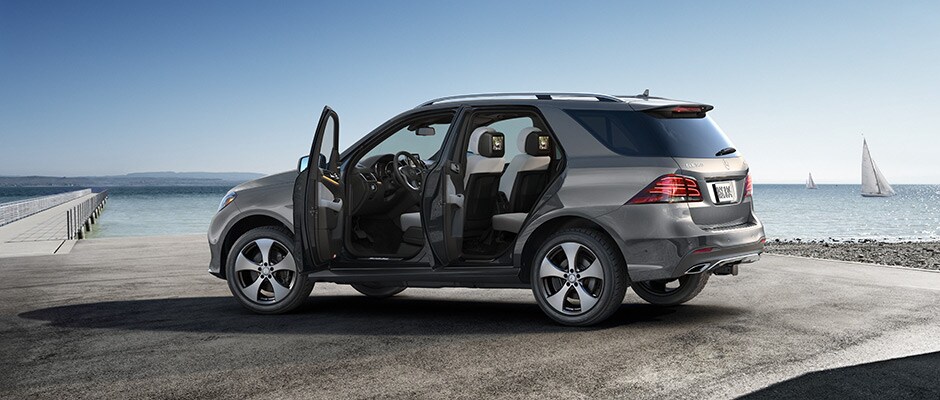 The SUV is a dying breed. You wouldn't think so if you read the news, look at the roads around Baltimore, or visit Mercedes-Benz of Owings Mills. They're everywhere, right? Well, not so fast. The fact is, your Mercedes-Benz dealership is one of the few places you can get a true SUV any more. So what about all those other big, boxy things on I-83?
What is an SUV?
Even though we've come to think of anything with a two-box design, decent ride height, and good cargo volume as an SUV, the name actually refers to something very specific. A true SUV like the Mercedes-Benz G-Class (the legendary "G-Wagen") is built such that the body and chassis are two separate components, much like a truck would be. This body-on-frame construction is heavy, but it's also rugged. It's suited for heavier towing and driving in demanding off-road environments.
Enter the Crossover
So if those other vehicles — like the Mercedes-Benz GLC — aren't SUVs, what are they, and what's the difference? They're crossovers, and while the looks and layout are similar, their construction is different. They use unibody construction, where the body and frame are one continuous structure. It's stiffer and lighter, so it handles better.
It's also a cost-saver, since many crossovers share platforms with other vehicles. The Mercedes-Benz GLA, Mercedes-Benz CLA, and Mercedes-Benz A-Class all share the same platform, for instance, and you'll find similar relationships among other new Mercedes-Benz crossovers.
Which is better?
There's no categorical answer to this question as each has its strengths. The Mercedes-Benz G-Class goes where many of its competitors don't. Its ruggedness is a great counterpoint to the usual Mercedes-Benz reputation as "just" a luxury brand. The Mercedes-Benz GLS and others of its ilk, meantime, are an ideal fit for how most of us drive today, spending more time on blacktop than off it.
Need help deciding? Visit Mercedes-Benz of Owings Mills at 9727 Reisterstown Rd., today. Take a closer look and a test drive!