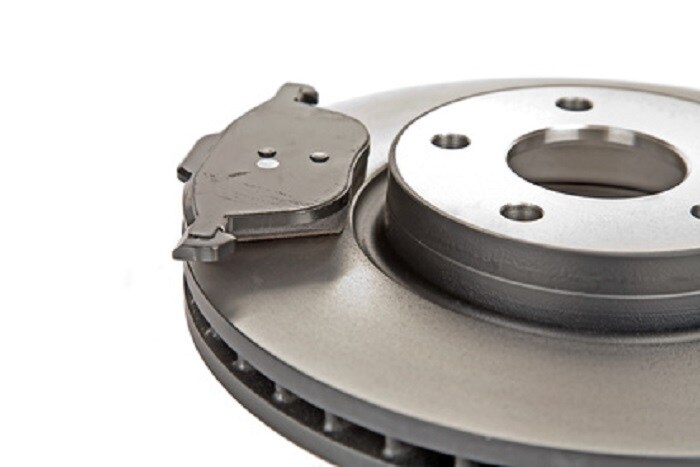 Essential car maintenance doesn't just save money, it can save lives. That's why Mercedes-Benz of Owings Mills is reminding you to take some time in August — Brake Safety Awareness Month — to visit your Mercedes-Benz dealership near Baltimore for brake service.
Here's a bit of trivia for you to underscore why your brakes matter. The 2018 Mercedes-Benz CLA 250 has a base curb weight of about 3,300 pounds. Its 208 horsepower engine motivates all that mass from zero to sixty in 6.3 seconds. But sooner or later — probably sooner, and much faster, than you think — you're going to have to take all 3,300 pounds, plus yourself and your passengers, safely back to zero.
That's easier said than done. Under ideal conditions (new brake pads, good road conditions, dry weather), your stopping distance will average 240 feet. Change any of those variables and you're looking at a longer stopping distance and the distinct possibility of hitting something or someone.
Preventing an accident (or worse) is as simple as an annual brake check, followed by any necessary Mercedes-Benz service, at your local dealership. Our technicians will identify potential problems like worn pads, aged or low brake fluid, or rotors that need to be machined, and make sure you stay safe.
Just because we're suggesting an annual visit, or because you don't put many miles on your car per year, doesn't mean we may not see you earlier. How you drive, and where, also plays a significant part in brake wear. Lots of stop-and-go traffic, or sudden stops from high speeds, can cause significant brake wear. If your brakes feel different — a pedal that's gone mushy, brakes that have too much bite or grip prematurely, a warning light on the dash — stop by our service center at 9727 Reisterstown Road. And be sure to ask about our Mercedes-Benz parts and service specials while you're here!