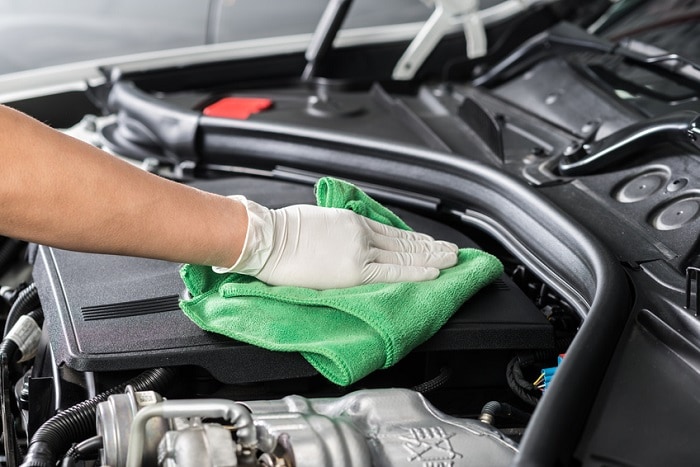 At Mercedes-Benz of Owings Mills, we know that drivers have a lot of options to sort through when they're shopping for a new luxury car. But how much thought are you giving your engine? It's an incredibly important part of your vehicle, obviously, and we can help you figure out which kind works best to suit your preferences and driving needs.
Some of our most popular 2019 Mercedes-Benz models come equipped with turbo inline-four engines. These engines are designed to save space and improve fuel efficiency. You'll actually find them in a variety of our sedans and crossovers, including the 2019 Mercedes-Benz GLA 250. A turbocharged engine offers a bit more power, without greatly reducing fuel efficiency.
That being said, a turbo four-cylinder engine won't offer quite as much power as a V6 engine. In this engine, the cylinders are arranged in a "v" shape. This reduces the overall length and weight of the engine, but actually allows for the addition of even more power. There are V8 engines available and even V10 engines and V12 engines! Some of these bigger engines can be found in high-end Mercedes-AMG® models.
Some of our Mercedes-Benz vehicles offer a choice between different engine options. The 2019 Mercedes-Benz E-Class comes equipped with an inline-four turbo engine, a V6 engine, or a V8 engine depending on the configuration you choose. The 2019 Mercedes-Benz S-Class offers a variety of engine options as well.
Our models offer a lot of options, so figure out whether you want to prioritize fuel efficiency, power, or something else and then talk to our Mercedes-Benz dealers. We'll make it easy to build the perfect luxury car or crossover. We hope to see you soon for a test drive!