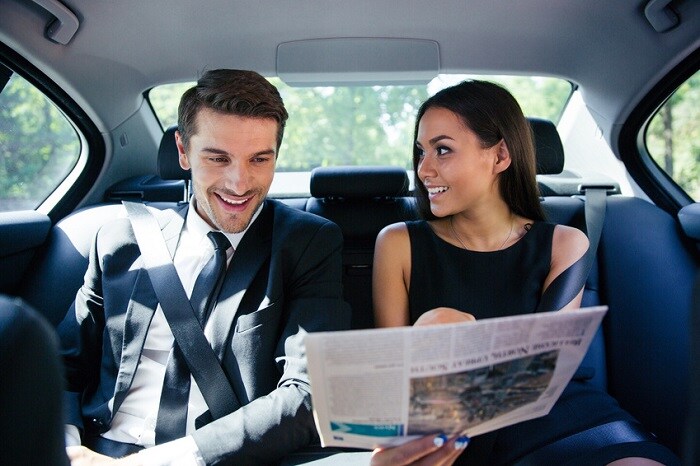 January leaves us tired and deflated from the holidays, but optimistic and hopeful as we look to the year ahead. If you're determined to make this a better year, your Mercedes-Benz dealer — and, believe it or not, your Mercedes-Benz car — can help keep you on track with some of the most common New Year's resolutions.
Spend Quality Time with Friends and Family
Remember that road trip you swore you'd take when the kids were grown up? Why not take it with them instead and create some new memories? Do you really think they need more screen time? Hit the road in a Mercedes-Benz CLA 250, with room for the whole family, and reconnect with those you love.
Add to the Family
Speaking of family, maybe 2018 is bringing changes to yours. You might be getting married or welcoming a new addition to the family (congratulations, and say goodbye to sleep for the foreseeable future). Or maybe your youngest is headed for college in the fall. Those changes often mean that your transportation needs change. Wherever life finds you, there's a new or pre-owned Mercedes-Benz vehicle that fits the bill.
Get Healthy
Maybe you've committed to spending more time at the gym getting more exercise, or to better eating habits for health that lasts a lifetime. Get in the car and go. We know life isn't all adventures. Sometimes it's drudgery like grocery shopping and trips to the gym, but it's worthwhile. Just make sure that while you're giving yourself much-deserved TLC, you do the same for your car… and remember that if you live in the Baltimore area, Mercedes-Benz service is always right around the corner.
Will a new car be the solution to keep your resolutions? Nope. If you want miracles in your life, sometimes you've got to make your own. But if you really want to enjoy this journey of life, having the right vehicle to take you down that road sure doesn't hurt.