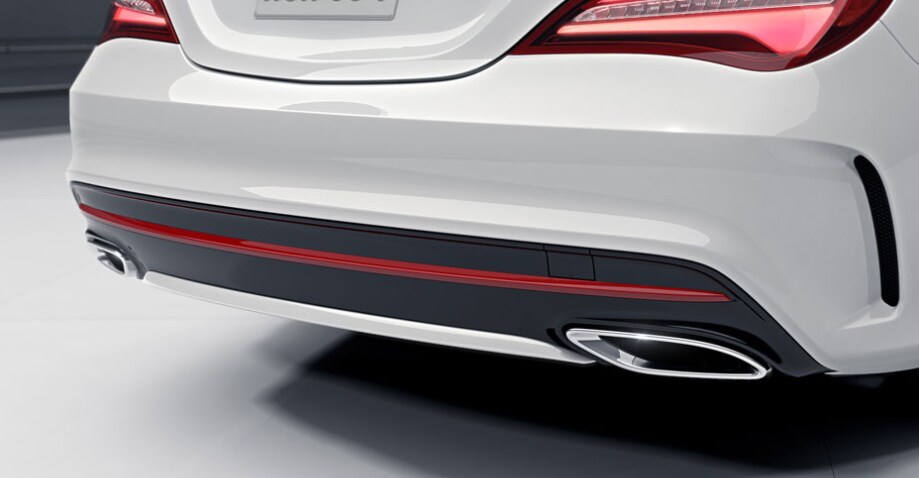 It's barely two years since a mid-generation redesign, but the 2019 Mercedes-Benz CLA ushers the pint-sized four-door coupe into a new generation. If you're trying to decide whether to buy the current model or wait a little longer for its 2019 replacement to arrive at Mercedes-Benz of Owings Mills, we'll try to make the decision a bit easier.
Appearance
The Mercedes-Benz CLA is often referred to as a shrunken-down version of the Mercedes-Benz CLS. However, aside from a similar profile that comes from their four-door coupe styling, the comparison doesn't hold much water. While it's true that it borrows a handful of styling cues, it also borrows heavily from its similarly-sized stablemate, the more conventionally-styled Mercedes-Benz A-Class sedan.
Interior
Here's where things start to get interesting. The interior also borrows from other new Mercedes-Benz cars (the dash, particularly, is very similar to the Mercedes-Benz A-Class), but also inherits its steering wheel from the upscale Mercedes-Benz S-Class.
Mechanicals
Three different engines will be on offer, each paired to a seven-speed dual clutch transmission. They are a 161 horsepower turbocharged 1.4-liter engine and a turbocharged 2.0-liter four-cylinder engine capable of 221 horsepower and 258 lb.-ft. of torque; we don't expect to see a diesel engine here in the states, even though it will be available overseas.
2019 Mercedes-AMG® CLA
Finally, no Mercedes-Benz model class would be complete without at least one Mercedes-AMG® variant, and Carscoops suggests that the new Mercedes-AMG® CLA will actually have two. The Mercedes-AMG® CLA 45 is expected to have a 400 horsepower engine, while a possible second version will have a "lighter" 300 horsepower engine.
The production-spec model is expected at one of the late autumn auto shows, with sales expected to start early in 2019. For more information on this and other new Mercedes-Benz models, visit Mercedes-Benz of Owings Mills at 9727 Reisterstown Rd.