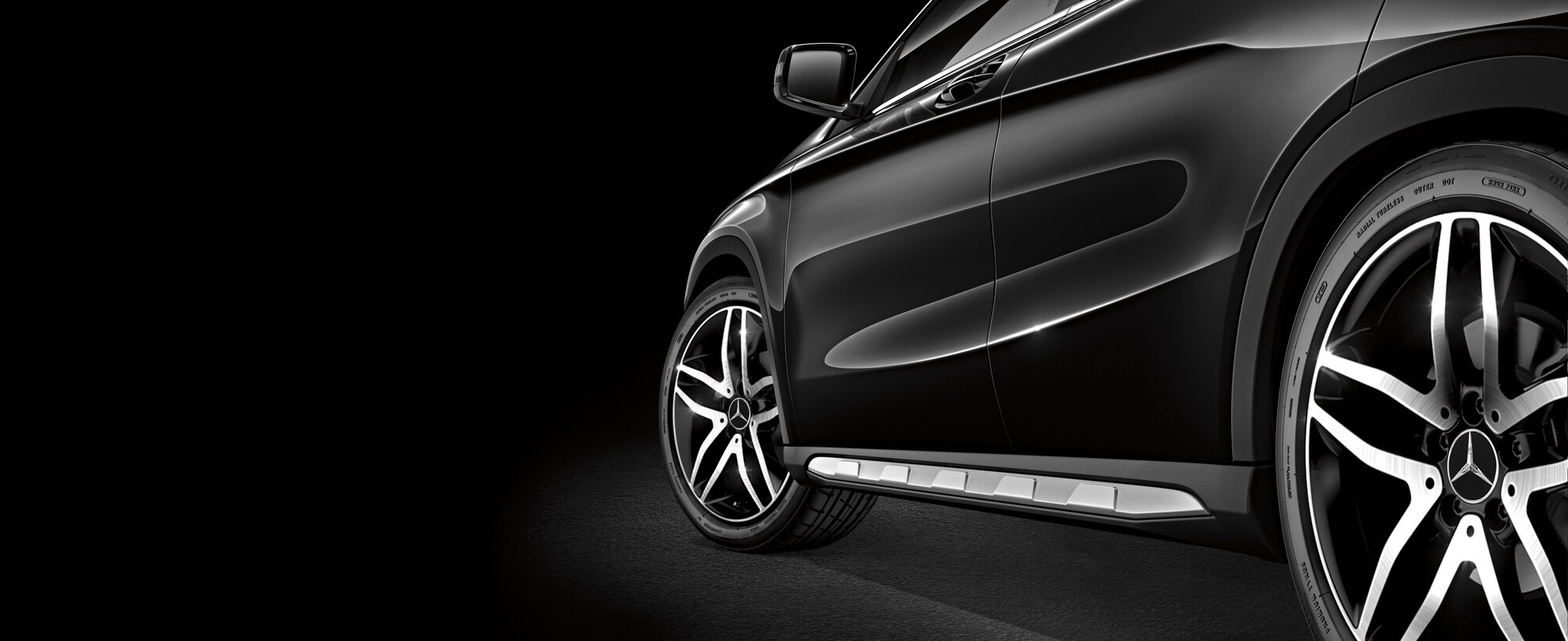 The phrase "embarrassment of riches" predates Mercedes-Benz cars by nearly 200 years. If we didn't know better, we'd swear the phrase was coined specifically for the wide range of accessories available at your Mercedes-Benz dealership. Wherever the road takes you — this summer, or the other seasons of the year — Mercedes-Benz of Owings Mills offers an array of Mercedes-Benz accessories through our parts department.
Carrier Systems
We take for granted that Mercedes-Benz SUVs like the Mercedes-Benz GLE offer ample cargo volume alongside a passenger cabin that feels cavernous. However, even Mercedes-Benz sedans can be outfitted with cargo management systems.
Cars and SUVs alike can be equipped with bicycle racks, roof racks, and roof boxes ranging in volume from 11.5 to 16 cubic feet. Select roof boxes can accommodate ski organizers as well (just a reminder if the summer heat has you pining for colder climes).
Cargo Organizers
Whether you're driving a sedan or a crossover, you may want to wrangle your belongings and maximize your space. The Comfort Box is a retractable box that isolates smaller items in your trunk, while cargo area trays and boxes can be used in most new Mercedes-Benz models.
Interior Solutions
There's plenty to keep your passengers engaged and entertained on long trips. The seat-back table can be put to any number of uses, and the clip-on iPad docking station can keep your back seat passengers occupied. And if you're traveling for business instead of pleasure, the ingenious coat hanger lets you arrive as unruffled (and unwrinkled) as you please.
These are just a few highlights chosen from the many accessories we can order via our Mercedes-Benz parts department. We haven't even done justice to alloy wheels, entertainment features, and appearance accessories available. We invite you to our showroom at 9727 Reisterstown Rd., to explore your options — and to take advantage of expert assistance, installation, and Mercedes-Benz service from the technicians at Mercedes-Benz of Owings Mills.