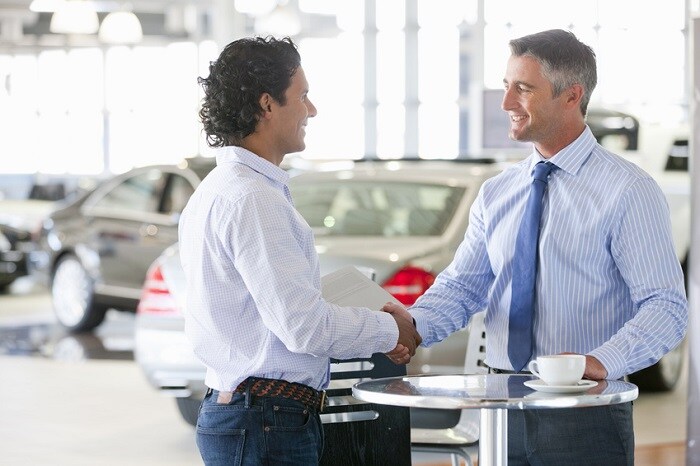 It often seems as though the Mercedes-Benz brand covers every conceivable automotive niche. New Mercedes-Benz cars and SUVs, performance variants, or fierce off-road capability are all as close as your nearest Mercedes-Benz dealership. Mercedes-Benz of Owings Mills offers something else as well: a diverse portfolio of Mercedes-Benz warranties to protect your investment.
New Vehicle Limited Warranty
The Mercedes-Benz New Vehicle Limited Warranty covers defects in materials or workmanship on new Mercedes-Benz vehicles for 48 months or 50,000 miles.* While the warranty protects your vehicle, you play a part in "protecting" your warranty; be sure to visit your Mercedes-Benz dealership for regular maintenance and any necessary repairs.
Pre-Owned Limited Warranty
Certified pre-owned Mercedes-Benz cars are backed first by the remaining term of the New Vehicle Limited Warranty, after which a CPO Limited Warranty takes effect. It covers the either 12 months or 100,000 cumulative miles.* In the event that the New Vehicle Limited Warranty has expired, the CPO warranty is in effect from the time of delivery.
Other Coverage
Other warranty products extend the protection afforded your Mercedes-Benz vehicle. These include an Extended Limited Warranty, a Parts Warranty that covers dealer-installed Genuine Mercedes-Benz parts, and First Class Wheel and Tire Protection. Be sure to ask your Mercedes-Benz dealer about terms, conditions, and applicable fees.
Understanding warranty coverage can be confusing, and that confusion is multiplied when there are so many options on offer. With that in mind, we invite you to bring your warranty questions to your Mercedes-Benz dealership near Baltimore. When you visit the Mercedes-Benz of Owings Mills showroom at 9727 Reisterstown Road, we'll be happy to take the time to talk over your warranty concerns, service questions, and more.
*Whichever comes first.