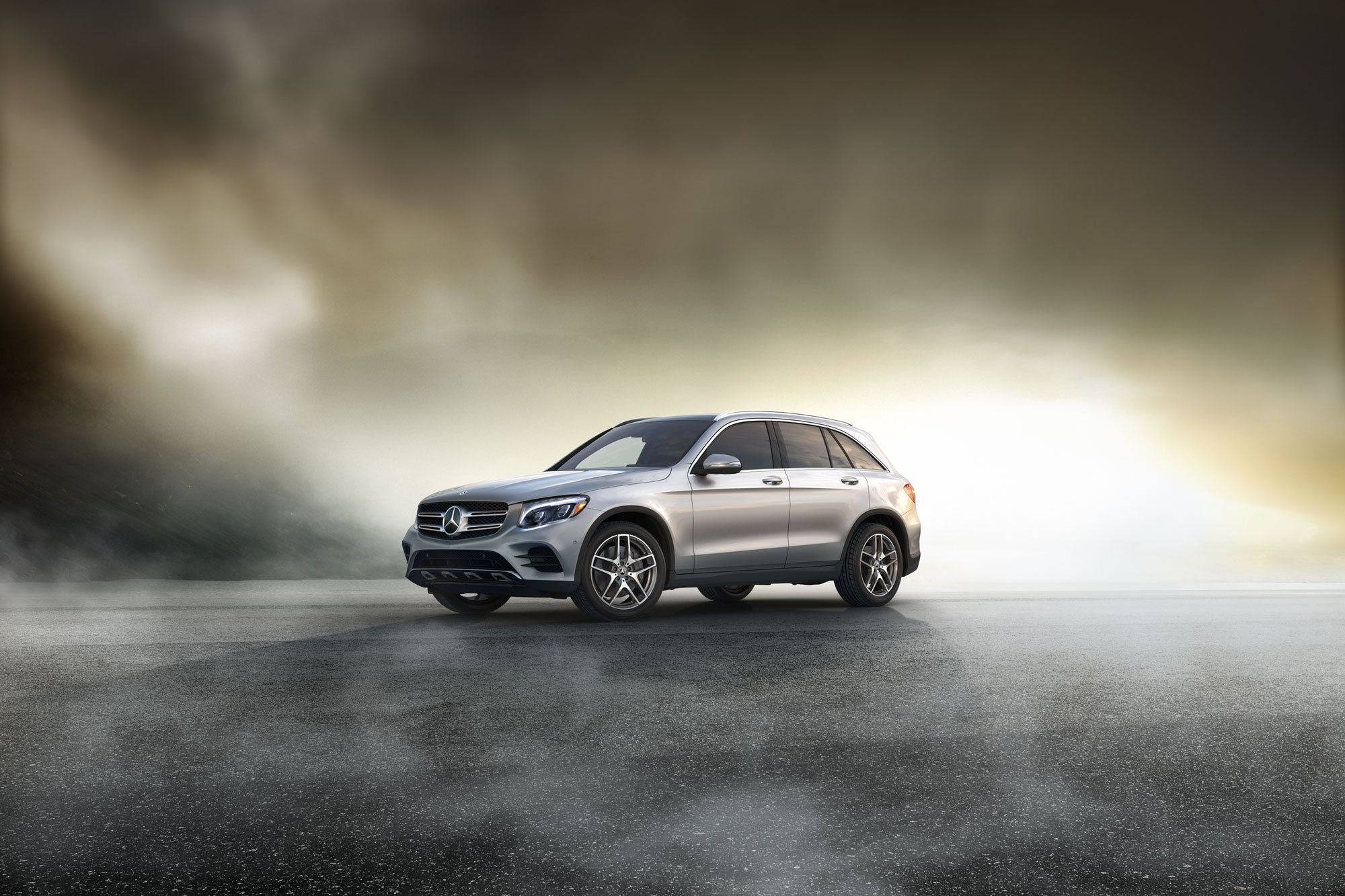 First impressions can be deceiving. On paper, the 2019 Lexus NX offers many of the same perks as a 2019 Mercedes-Benz GLC. But you're not driving a spec sheet; you're driving a new SUV, which is a whole other thing entirely. So if you're in the market for a new vehicle, it's worth taking a closer look to understand why Mercedes-Benz of Owings Mills has the SUV you really want.
Powertrain Options
Both SUVs come in three main types: a standard gas-powered model, a performance variant, and a hybrid. In all three cases, the Mercedes-Benz GLC 300, Mercedes-AMG® GLC variants, and Mercedes-Benz GLC 350e 4MATIC® decisively outperform their Lexus NX counterparts. Its models offer more torque and horsepower, which in turn translate to better acceleration and handling.
All-Wheel Drive
New Mercedes-Benz SUVs trace their lineage back to the legendary Mercedes-Benz G-Wagen, and it shows. The available 4MATIC® AWD minds its manners on blacktop, but it's also more capable off-road. That's complemented by features like load-leveling suspension, which helps with ground clearance and optimal height for loading and towing. It also beats the Lexus SUV's towing capacity by 1,500 pounds (3,500 pounds vs 2,000 pounds).
Other Perks
The Mercedes-Benz GLC offers better maneuverability thanks to a tighter turn radius than the Lexus NX. It also offers a number of features and benefits you just won't find in a Lexus NX. These include:
• Run-flat tires
• Active grille shutters
• A lower drag coefficient
• A larger cargo area
• Optional heated rear seats
• 115V A/C outlet
• Active Park Assist
• Better brake stopping power
The list of reasons to buy a Mercedes-Benz GLC goes on and on. But the best way to evaluate this SUV is to get to Mercedes-Benz of Owings Mills and take it for a test drive.