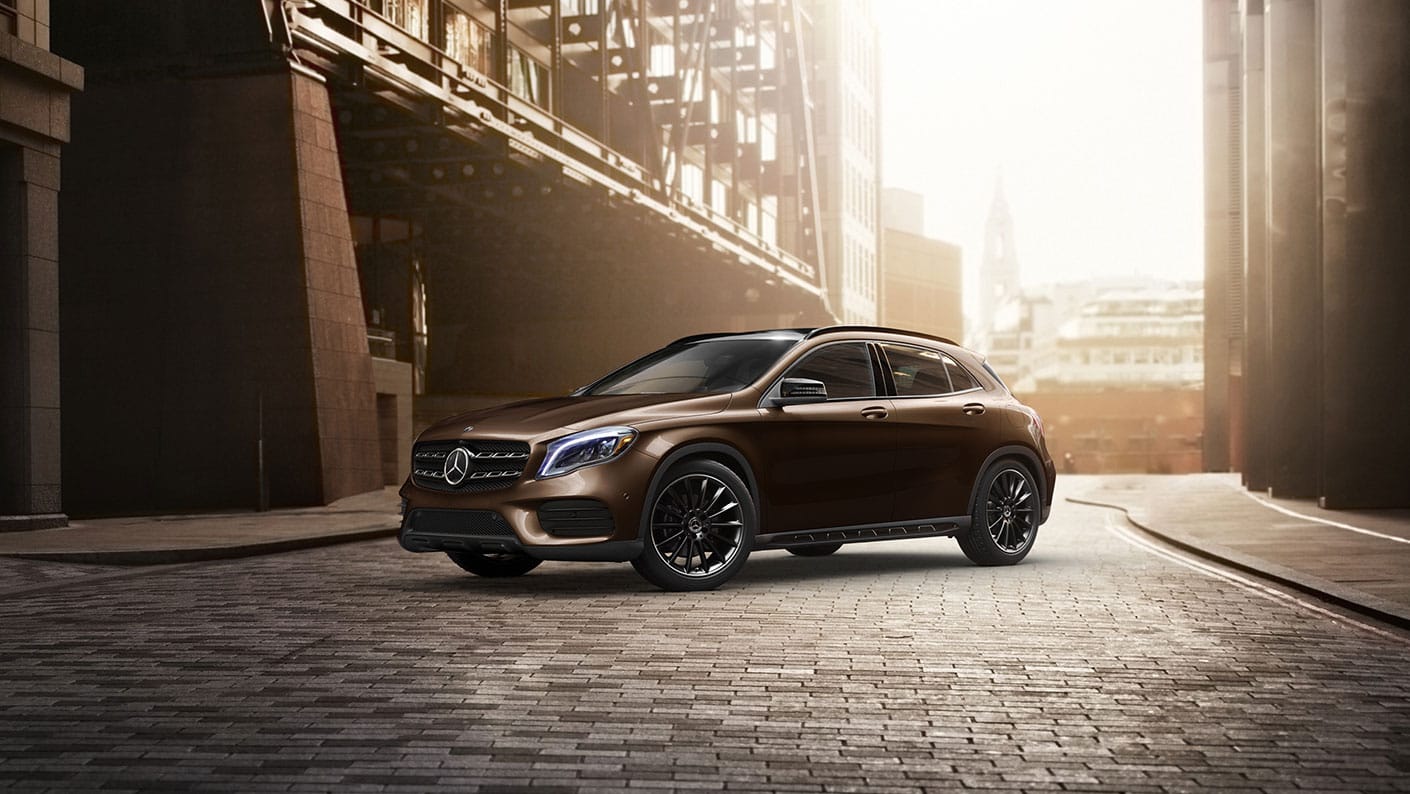 To prove just how incredible our selection of new Mercedes-Benz models is, we're excited to compare our ever-popular 2019 Mercedes-Benz GLA against the 2019 INFINITI QX30. How do these two SUVs compare? We break it down for you here at Mercedes-Benz of Owings Mills.
Performance
The 2019 Mercedes-Benz GLA sports a 2.0-liter inline-4 engine, responsible for 208 horsepower and 258 horsepower. It is paired with a seven-speed dual-clutch automatic transmission. What can you expect from the 2019 INFINITI QX30? The same—all models are tooled with a 2.0-liter turbo-4 engine that churns out 208 horsepower and 258 lb-ft worth of torque. This is the only powertrain offering in the INFINITI QX30, however. The Mercedes-Benz GLA offers a higher-out 375-horsepower engine in top models.
Interior
Stepping inside, drivers may notice the larger size in the Mercedes-Benz GLA. It features 91 cubic feet of passenger volume, whereas the INFINITI QX30 offers just 88.8 cubic feet. Likewise, the 2019 Mercedes-Benz GLA boasts 43.6 cubic feet of cargo volume with the rear seat folded flat. The 2019 INFINITI QX30, by comparison, comes in at just 34 cubic feet in the same configuration. Furthermore, the Mercedes-Benz SUV offers a power tailgate, which automatically opens when you wave your foot under the bumper. The INFINITI QX30 does not provide availability for this feature.
Amenities
From safety to convenience, the amenities roster is longer in the 2019 Mercedes-Benz GLA near Baltimore, MD. Mercedes-Benz recently introduced a new innovation that alerts drivers if they appear to be fatigued or distracted, and it can be found in the Mercedes-Benz GLA. The INFINITI QX30 doesn't offer a similar feature. Additionally, the new Mercedes-Benz GLA comes standard equipped with a remote vehicle start system, whereas the INFINITI QX30 fails to do so in any trim level.
Mercedes-Benz of Owings Mills
If you want to check out the latest Mercedes-Benz GLA firsthand, our Mercedes-Benz dealers serving Baltimore, MD are more than happy to set you up with a test drive. When you purchase a luxury vehicle from Mercedes-Benz of Owings Mills, you'll be given the guidance of auto experts who make your interests a top priority.