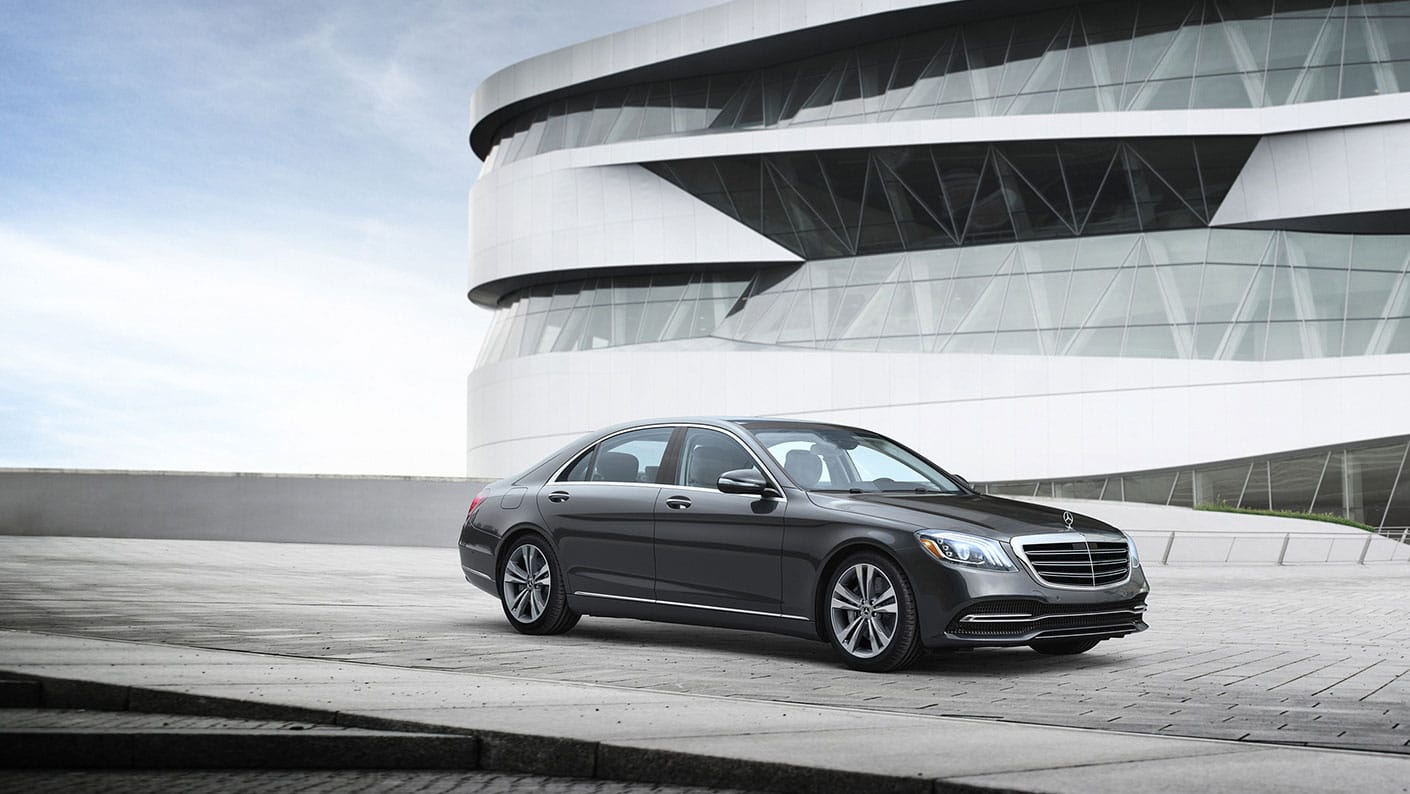 If there is one team of Mercedes-Benz dealers in Baltimore that understand the expectation of the luxury dealership, it's Mercedes-Benz of Owings Mills. We are constantly pushing the envelope in what's expected of us, and in that effort, are excited to share our extensive knowledge of our vehicles and their advantages.
When it comes to luxury cars, Mercedes-Benz has continued to be an unstoppable force in the industry. Of the many vehicles that exist under the Mercedes-Benz family lineup, the 2019 Mercedes-Benz S-Class stands to fortify its place as a leading vehicle in the segment. In what ways does it come out on top of one of its top competitors, the 2019 Lexus IS?

Performance

At the start, the Mercedes-Benz S-Class sports a 362-horsepower 3.0-liter V6 engine, which is quite remarkable. Shell out a bit more cash, and you can find a Mercedes-Benz luxury sedan packed with a breathtaking 621-horsepower 6.0-liter V12 engine. When behind the wheel of the Mercedes-Benz S-Class near Baltimore, MD, speed and acceleration will never be an issue. On the other side is the 2019 Lexus LS. Sure, this luxury coupe may seem powerful with a 3.5-liter V6 engine equipped, but it only pumps out 354 horsepower as standard. While it offers an available 3.4-liter turbo V6, it maxes out at 416 horsepower and 442 lb-ft of torque.

Technology

While the 2019 Lexus LS does come with a respectable range of tech amenities, it fails to offer quite as much as the 2019 Mercedes-Benz S-Class. For example, the Lexus LS isn't available with a whiplash protection system, night vision system, or automated parking system. The Mercedes-Benz S-Class at our luxury car dealership serving Westminster, MD, however, boasts all three. While both models come standard with a 12.3-inch center touchscreen, only the Mercedes-Benz S-Class incorporates Apple CarPlay™ and Android Auto™. The Lexus IS, on the other hand, only offers availability for Apple CarPlay™.

Mercedes-Benz of Owings Mills
In more ways than one, it's clear to see the many advantages that the 2019 Mercedes-Benz S-Class has over the 2019 Lexus IS. Visit Mercedes-Benz of Owings Mills today to experience it firsthand with a test drive!