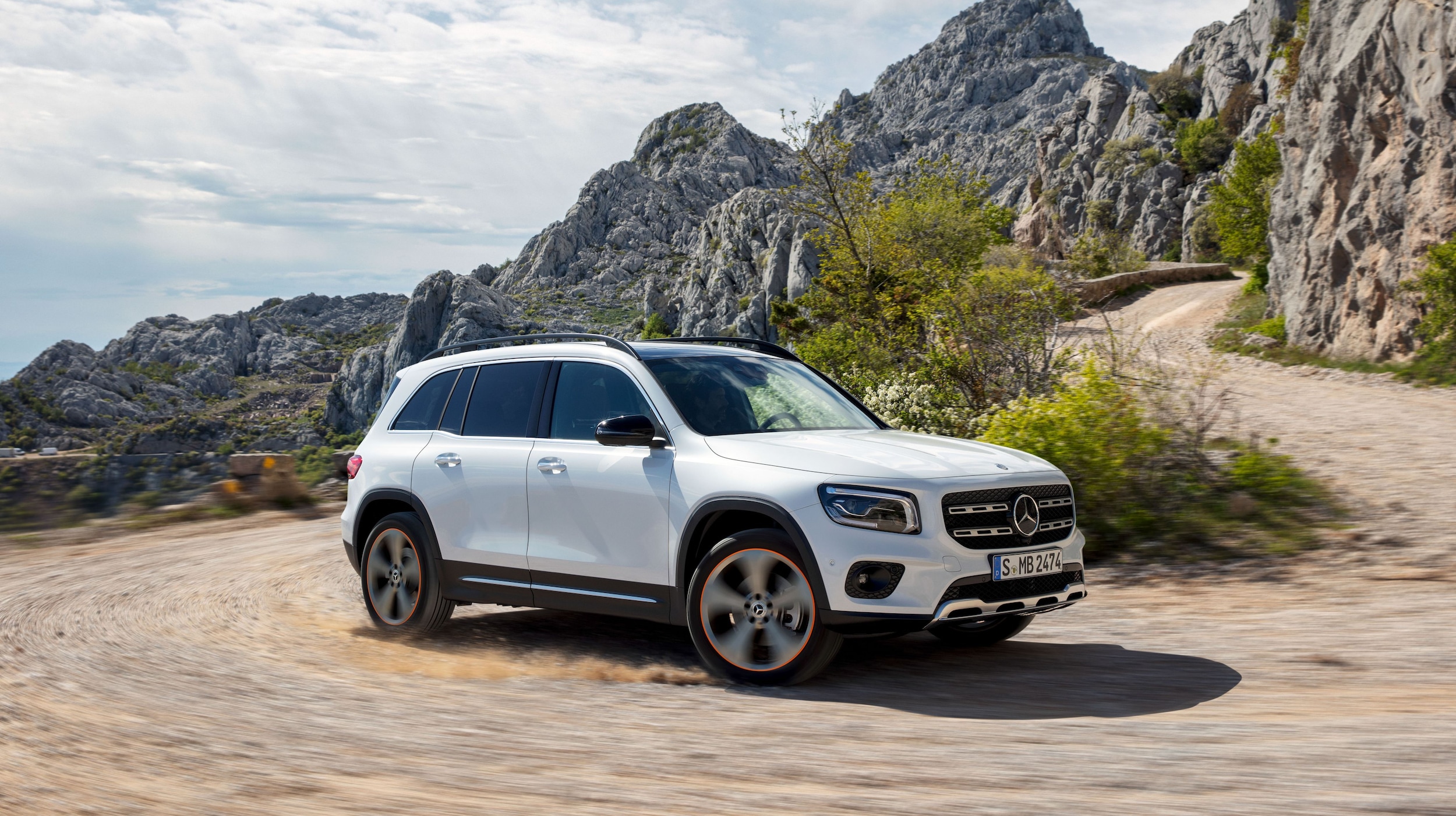 When you want a luxury midsize SUV that seats seven passengers, your options may seem limited. At least when it comes to models that can actually comfortably seat seven. Luckily, one of your options is the 2020 Mercedes-Benz GLB available here at Mercedes-Benz of Owings Mills.
The 2020 Mercedes-Benz GLB slots in between the Mercedes-Benz GLA and the Mercedes-Benz GLC. It's a narrow space for the new compact crossover, but it slots in exceptionally well. So, if you're in the market for a seven-passenger compact crossover in the Owings Mills, MD area, you're in luck with the Mercedes-Benz GLB.
In appearance, the Mercedes-Benz GLB is boxy, not unlike its bigger counterparts, such as the Mercedes-Benz GLE. However, this squared-off design helps to accommodate all seven passengers comfortably. Powering this new ute is a turbocharged 2.0-liter four-cylinder engine that delivers 221 horsepower and is paired to an eight-speed automatic transmission with either front- or all-wheel drive.
Inside, the 2020 Mercedes-Benz GLB for sale near Baltimore, MD shows off its ability to make room for passengers thanks to a well-designed interior and the third row. With three rows, the MBUX® infotainment system, and premium quality materials, the interior cabin of this Mercedes-Benz crossover SUV is as luxurious and refined as any Mercedes-Benz model. Fans of the brand will undoubtedly notice similarities in the Mercedes-Benz GLB interior to the Mercedes-Benz A-Class sedan.
While the third row is optional, we here at Mercedes-Benz of Owings Mills love it for carrying an additional passenger or two. With seating accommodations for seven, this little SUV is a perfect blend of passenger car and utility vehicle.
Like all Mercedes-Benz models for sale, there's no shortage of available options ranging from an extensive infotainment setup (complete with twin 10.25-inch displays) to the iconic illuminated front emblem. To get more information on the 2020 Mercedes-Benz GLB, contact our Mercedes-Benz car dealers serving Baltimore, MD today.