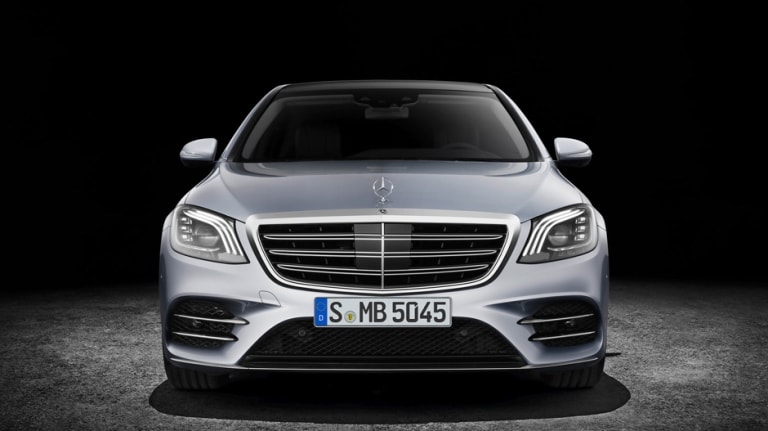 We're always on the lookout for the latest news about our favorite models here at Mercedes-Benz of Owings Mills. One vehicle that's getting a lot of attention lately is the 2020 Mercedes-Benz S-Class. This stunning luxury car is going through some big changes, and we think that the competition is going to be scrambling to keep up.
The biggest addition to the new Mercedes-Benz S-Class might be the screen on the center console. The new screen found in the prototype is simply massive. The entire center stack, which normally includes a screen in addition to some knobs, vents, or switches. In this new luxury car, it's all just screen. We're not sure exactly how big it is, but it looks like it may be even larger than the iPad Pro 12.9, which is the biggest tablet currently available. Some physical buttons are still there though, underneath the screen. They'll control features like driving modes or radio volume.
The outside gets some updates as well. The headlights are lower and a bit wider than the last-generation version. The taillights are different as well. The Mercedes-Benz S-Class was always going stand out, but it might be more stylish than ever now.

We'll get to learn all about this new Mercedes-Benz model when it makes its formal debut sometime next year. So far we know that it will offer at least two engine options. The turbocharged straight-six engine will be the base option. Drivers looking for a bit more power can opt for higher trim levels. We expect to see the 2020 Mercedes-Benz S-Class offer some kind of twin-turbo 4.0-liter V8 engine on some of its more high-end variants.
We can't wait to see the new Mercedes-Benz S-Class and we're sure that you feel the same way. In the meantime, visit our Mercedes-Benz dealership serving Baltimore. We'll answer any questions you have about Mercedes-Benz financing or new and upcoming models!