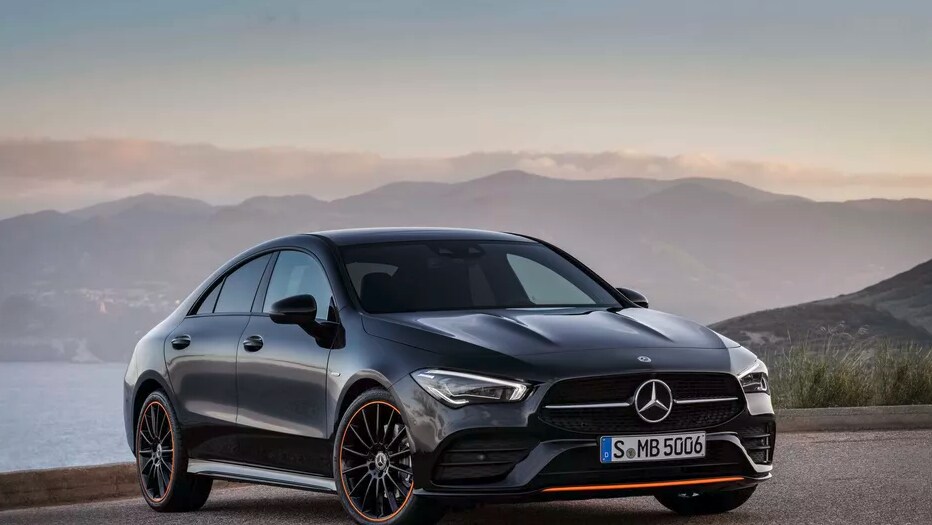 If you're anything like all of us here at Mercedes-Benz of Owings Mills, you're always on the lookout for the latest news about your favorite Mercedes-Benz models. One new Mercedes-Benz vehicle that recently made its debut is the 2020 Mercedes-Benz CLA. This upcoming coupe looks like it's going to be more stylish and capable than ever.
The 2020 Mercedes-Benz CLA 250 looks a lot like the recently redesigned Mercedes-Benz CLS. This model has a similar nose and roofline, but it also has some small overhangs and larger taillights that set it apart. It's certainly a bit sleeker than the current model.
For 2020, the Mercedes-Benz CLA 250 will be available with front-wheel drive or 4MATIC® all-wheel drive. Both offer a seven-speed automatic transmission and a 2.0-liter turbocharged inline-four engine that puts out 221 horsepower. This is a small increase over the previous model, but we still appreciate the tiny bump in power.
You can also expect to see some driver assistance systems from the Mercedes-Benz S-Class make their way into the 2020 Mercedes-Benz CLA 250. We're talking about tech like adaptive cruise control, which can keep you a safe distance away from other cars, and parking assist. It will also offer the Mercedes-Benz brand's most advanced infotainment system. From what we can tell, this stylish luxury coupe is going to be the complete package. We can't wait to see the 2020 Mercedes-Benz CLA for ourselves when it arrives at dealerships later this year.
Inside, you'll notice two screens for instrumentation and infotainment features. It's clear that the 2020 Mercedes-Benz CLA is borrowing from the new Mercedes-Benz A-Class a little bit. The interior also offers some ambient lighting options that can be activated by different gestures.
If you're looking for luxury cars that are always improving, visit our Mercedes-Benz dealership near Baltimore. We'll make it easy to find a car or crossover that suits your budget and driving needs. We hope to see you soon!