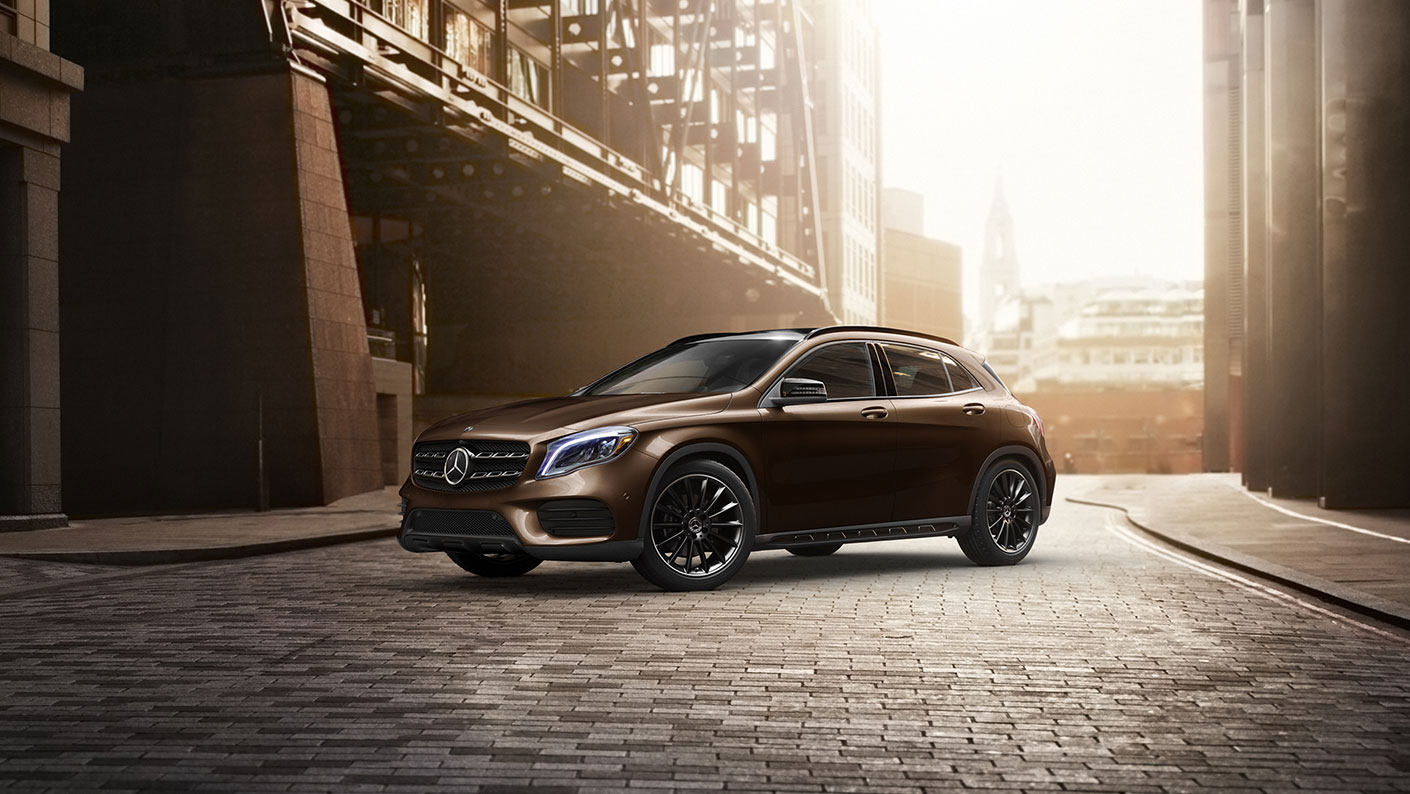 When you're shopping for a luxury crossover, you want the best. You want the latest features, you need convenience and cargo room, and you also probably want a fun driving experience. At Mercedes-Benz of Owings Mills, our models offer all of those things—and so much more. Vehicles like the 2019 Mercedes-Benz GLA equip the features that you're looking for, along with some that you didn't even know you needed. We think that it stands up nicely to competing models, such as the 2019 Audi Q3.
There are a lot of similarities between these vehicles at first glance. Both stand out with bolder exterior designs and both offer a luxurious, spacious interior. The 2019 Audi Q3 and the 2019 Mercedes-Benz GLA are also of similar sizes and offer all-wheel drive. However, there are a few key differences between the two.
Performance
The new Mercedes-Benz model holds the advantage in some key areas though. First, it offers a higher level of performance. It comes standard with a 2.o-liter four-cylinder engine, which churns out 208 horsepower and 258 lb-ft of torque. The Audi Q3, by comparison, only renders 200 horsepower and 207 lb-ft of torque via its standard 2.0-liter four-cylinder powertrain. The Mercedes-Benz GLA even offers an upgraded engine that earns a vibrant 375 horsepower and 350 lb-ft of torque. The Audi Q3 only features the one powertrain choice.
Features
The 2019 Mercedes-Benz GLA also offers unique tech not found in the 2019 Audi Q3, including ATTENTION ASSIST®. This system can actually tell if you're drowsy and will tell you to pull over for a break, keeping you safer on the road. Additional amenities not provided in the Audi Q3 include a remote start system, memory system, adaptive cruise control, and automated parking system, all of which are offered in the Mercedes-Benz.
Mercedes-Benz of Owings Mills
If you're looking for a luxury crossover that stands out for all the right reasons, visit our Mercedes-Benz dealership serving Baltimore, MD to check out the 2019 Mercedes-Benz GLA. Our friendly and knowledgeable Mercedes-Benz dealers look forward to your visit!