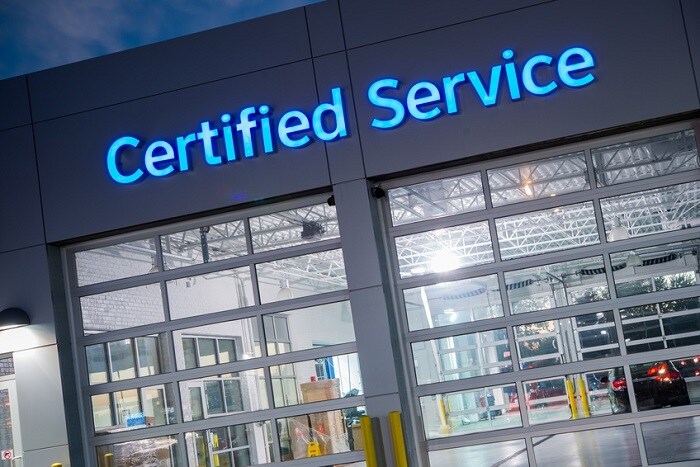 A great automobile is like a person: it can get sick and it needs regular visits to the doctor to keep it healthy. Our Mercedes-Benz dealers serving Baltimore, MD understand the importance of regular vehicle maintenance on luxury cars and are proud to offer a premier service center to all our Mercedes-Benz customers, whether new or certified pre-owned.
No matter what Mercedes-Benz model you drive, it's important to perform basic maintenance regularly. If you don't change your oil frequently enough, it can become ineffective at lubricating your engine, seriously damaging your vehicle. If you don't have your battery checked, your car might not start. And if your breaks fail because you didn't check them during your last maintenance visit, you could be in serious danger on the road.
Regular service on your vehicle doesn't just repair what needs fixing, it helps spot potential issues down the line, saving you time and money. Your car might seem to be running perfectly, but grime could be building up in your camshaft, leading to its failure. Replacing a camshaft can cost thousands of dollars, so taking your car to get looked over is simply good practice.
Our Mercedes-Benz dealership near Westminster utilizes factory-trained technicians in all of our luxury car services. They have experience on all Mercedes-Benz models from a 2018 Mercedes-Benz GLC to a 2019 Mercedes-Benz CLA, and know exactly what to look for. We offer a full suite of programs on all models, from our tire center and parts department to our accident repair center. We also provide Premiere Express Service for routine issues, so you can have your tires rotated or your battery inspected with no appointment necessary. While you wait for your maintenance to be completed, you can relax in our luxurious customer lounge.
Owners of new Mercedes-Benz vehicles can trust Mercedes-Benz of Owings Mills with all their service needs. Schedule an appointment with us online or call at 443-213-0893.