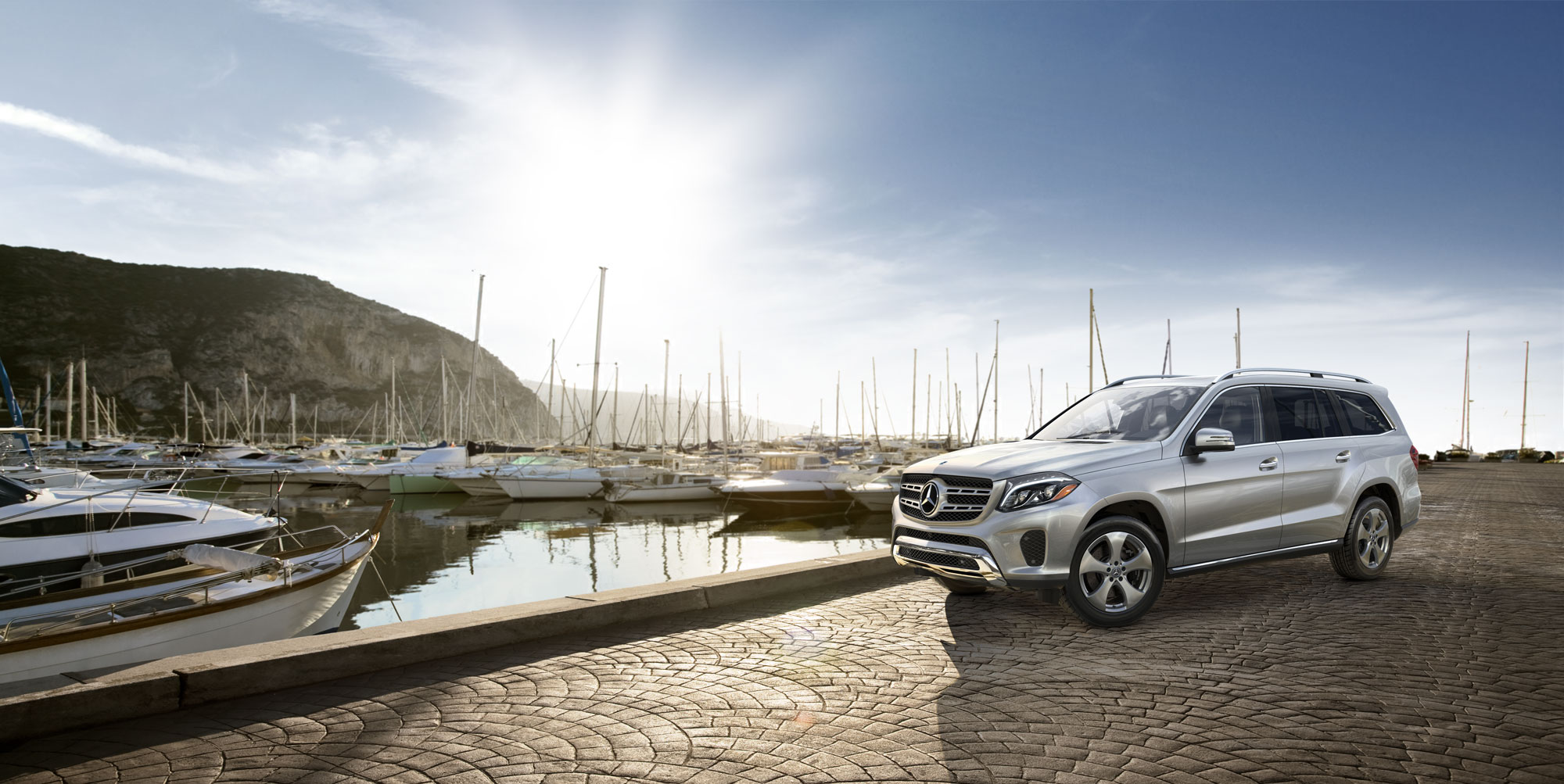 Summer is right around the corner, and that means it's time for some summer fun. Explore great day trip destinations around the Baltimore area or cruise through Westminster, Maryland with your Mercedes-Benz convertible's top down. Here are the three best Mercedes-Benz models at Mercedes-Benz of Owings Mills for exploring the summer.
2019 Mercedes-Benz E-Class Cabriolet
The 2019 Mercedes-Benz E-Class Cabriolet is an elegant convertible from the Mercedes-Benz lineup, delivering a fantastic summer driving experience. Its four individual seats have plenty of legroom and unlimited headroom, while its 12.3-inch central touchscreen flows smoothly into the center console. With Apple CarPlayTM and Android AutoTM connectivity, advanced voice control, and standard wireless charging, the 2019 Mercedes-Benz E-Class Cabriolet can keep you connected on even the most remote beach.
2019 Mercedes-Benz GLC 350e
Fuel prices rise during the summer, so it's helpful to drive a car that gets you farther on less. The 2019 Mercedes-Benz GLC is one of the best compact luxury SUVs in its class, known for its functional and stylish design. If the sheer sophistication of the 2019 Mercedes-Benz GLC wasn't enough, the 350e model is an advanced plug-in hybrid with the best MPGe of ANY SUV. It earns 55 MPGe in the city and 57 MPGe on the highway, but doesn't sacrifice power or size. 2019 Mercedes-Benz GLC 350e has 51 cubic feet of cargo space and can accelerate to 60 mpg in only 6.2 seconds.
2019 Mercedes-Benz CLA
Practically a show-car, the 2019 Mercedes-Benz CLA has one of the smoothest drives on the market. Its seven-speed DCT transmission uses race car-inspired shift paddles to put power in your hands as you change gears, and the handcrafted engines pour out 375 horsepower, giving this lightweight coupe a 0-60 time of 4.1 seconds. Plus, the available 4MATIC® all-wheel drive system gives the 2019 Mercedes-Benz CLA the confidence to handle the loosest beach sand.
No matter what kind of summer you're looking forward to, our Mercedes-Benz dealers serving Baltimore can help you find the perfect car. Stop by today, or schedule an appointment online.