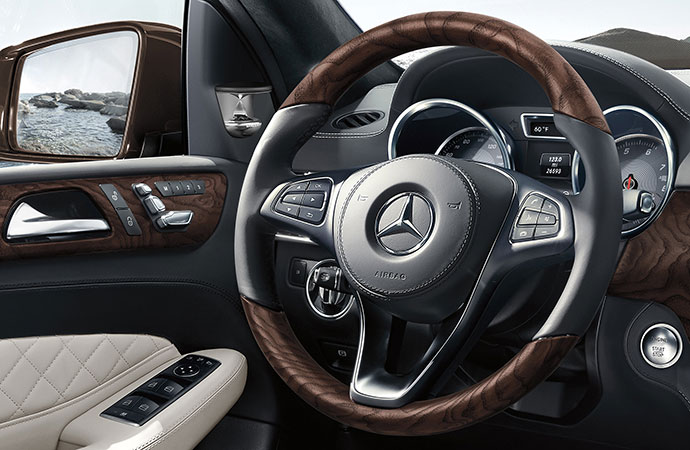 Here at Mercedes-Benz of Owings Mills, we know that more drivers are looking for greener cars these days. Whether you're concerned about your carbon footprint or you just want to make fewer stops at the fuel pump, the Mercedes-Benz brand is getting ready to offer you more vehicles that you'll feel good about driving. One model we've had our eye on is the 2021 Mercedes-Benz EQC, and the first one just rolled off of the assembly line.
This new Mercedes-Benz crossover differentiates itself from the typical luxury car in a few key ways. First of all, it's completely electric. It doesn't need gasoline at all, unlike a hybrid model. We've also heard rumors about the Mercedes-Benz EQC driving range, and we're pretty impressed.
The biggest obstacle to green car adoption is typically "range anxiety." This means that drivers are worried that an electric vehicle won't be able to get them to their destination before it runs out of battery. To really take off with drivers, an electric vehicle needs to be able to handle more than just a commute or a quick trip to the grocery store. The EPA will test out the 2021 Mercedes-Benz EQC when it arrives stateside next year and give us a definite driving range.
Other than that, this Mercedes-Benz crossover is sure to offer the kinds of features and advanced driver assistance tech you expect from our models. That means features like Apple CarPlay™, the PRE-SAFE® system, and more. We can't wait to see it for ourselves!
When you're looking for a mix of luxury and the latest tech, visit our Mercedes-Benz dealership serving Westminster, MD. Our expert Mercedes-Benz dealers can answer any questions you have about the newest and upcoming models. We look forward to assisting you!