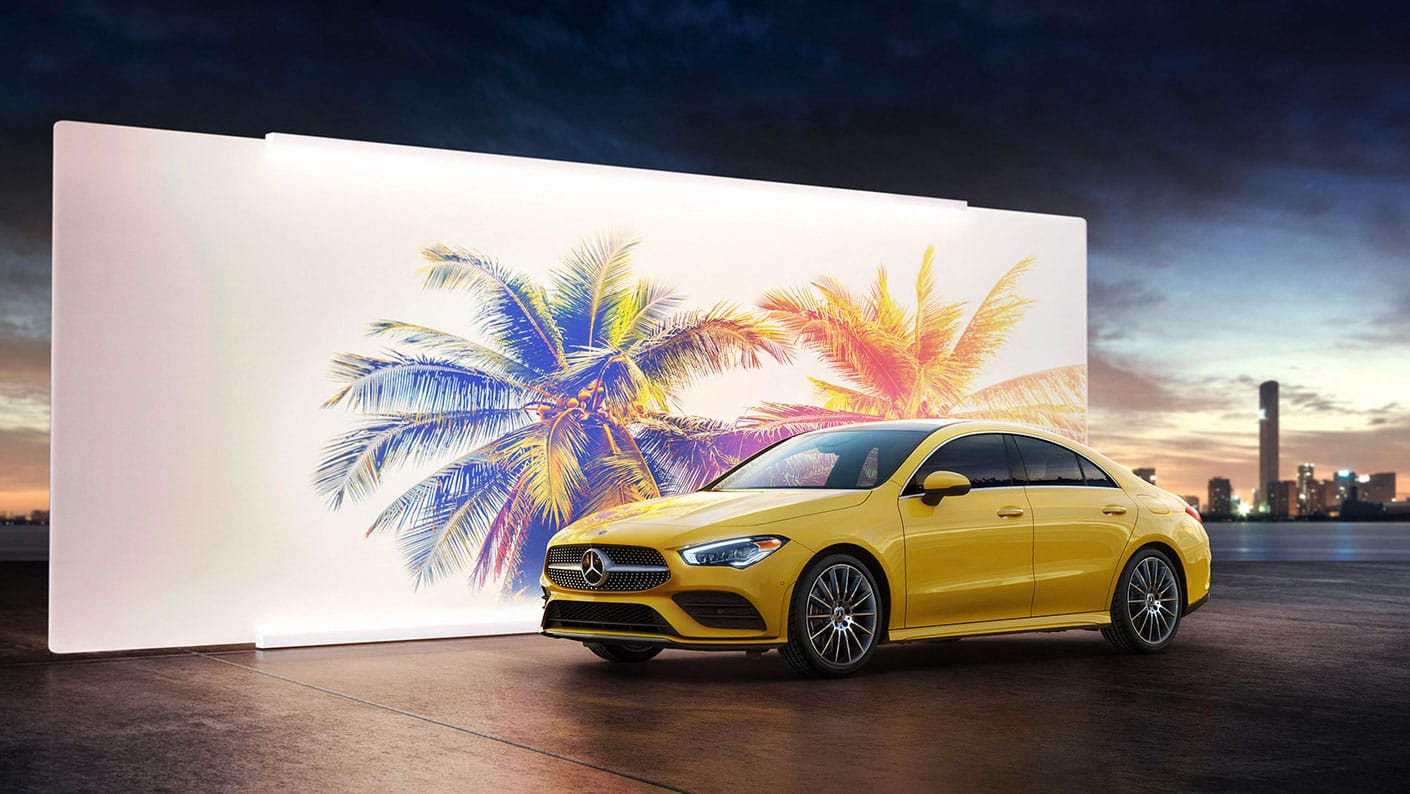 If you've ever driven a Mercedes-Benz model like the Mercedes-Benz GLA, you know that it rides very differently than other cars. Mercedes-Benz cars are luxurious, powerful, and refined. That ethos is evident in the newly arrived 2020 Mercedes-Benz CLA.
Here at Mercedes-Benz of Owings Mills, we're incredibly excited to now offer the 2020 Mercedes-Benz CLA to drivers in the Owings Mills, MD area. That's why we wanted to break down what we know about the upcoming model and what we're especially excited about in this sedan.
The 2020 model year of this Mercedes-Benz sedan dramatically improves over the previous model year. The new model is bigger, more refined, and more powerful than its predecessor. The 2020 model runs on an updated turbocharged 2.0-liter inline-four engine that puts out 221 horsepower, improving over last year's engine, which delivered 208 horsepower.
The dimensions of the redesigned Mercedes-Benz CLA are bigger as well. The wheelbase is an inch longer, while length and width are up nearly two inches. The suspension is vastly improved, and the optional adaptive dampers increase handling and ride comfort.
Inside, you'll find a plush cabin with all the modern treatments. The Mercedes-Benz CLA uses the new Mercedes MBUX infotainment system, which integrates the automaker's latest touchpad-equipped steering wheel and console-mounted control pad. Two 7.0-inch touchscreens are standard. However, 10-inch touchscreen displays are optional.
Overall, we're extremely excited to see this new 2020 Mercedes-Benz CLA in action later this year. We'll keep you up to date on more features and when you can expect to take a test drive. In the meantime, visit us today for all your Mercedes-Benz service and parts needs in Owings Mills, MD. We'll get you back on the road in no time.