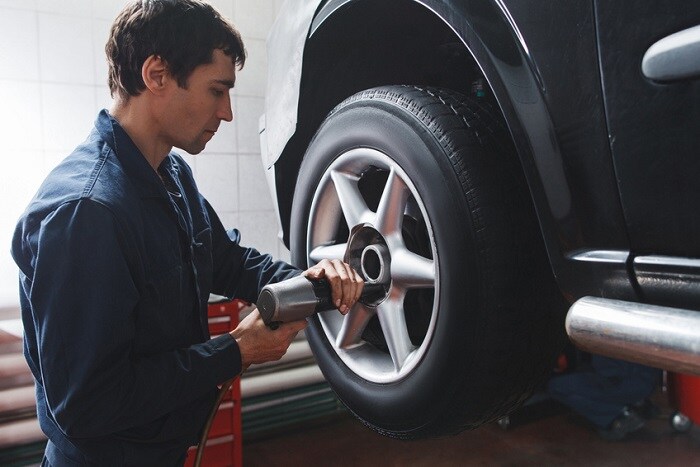 When you own a Mercedes-Benz model, whether it be a Mercedes-Benz GLA or Mercedes-Benz C-Class, you expect your car to have an edge. After all, it is Mercedes-Benz. In addition to an unprecedented level of luxury, these models also stand out for their performance capabilities.
However, no matter how well a car is capable of performing, it doesn't matter if your tires aren't in the best condition. Your tires are one of the essential components of your vehicle. That's why proper tire maintenance and care is vital. Here at Mercedes-Benz of Owings Mills, we want to provide you with a quick tire guide.
Keep your tires properly inflated. Living in the Owings Mills, MD area means that we get all four seasons. As the temperature changes, so do your tire pressure levels. If your tires are underinflated, you not only increase the risk of damage or an accident, but you also decrease gas mileage and performance. We recommend that you inspect your tires once a month, especially as the weather changes.
When it comes to tire health, look to your treads. Normal wear is to be expected, and your tires will eventually wear out. You can check to see if you need to replace your tires with a simple at-home trick: take a penny and place it, head first, into the tread of your tire. If you can see the top of Lincoln's head, it may be time for new tires.
When it comes to tires, not every tire is created equally. Here at Mercedes-Benz of Owings Mills, we know precisely the right tires for each model we carry. So, if you need Mercedes-Benz tire service, come to the experts. We'll get you back on the road promptly.