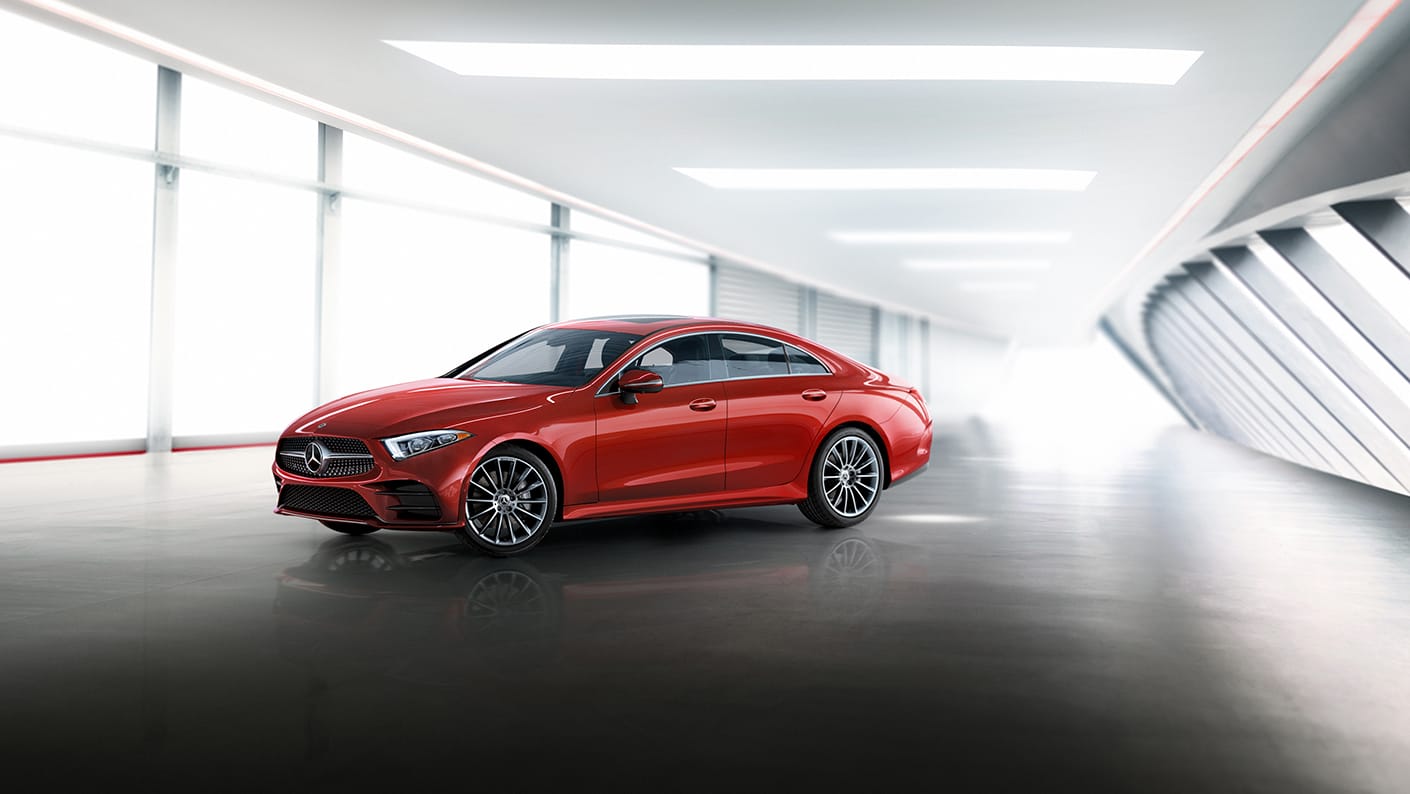 Mercedes-Benz naming conventions can be slightly confusing, despite their relatively conventional naming convention. However, the beauty that is a Mercedes-Benz car, specifically the 2019 Mercedes-Benz CLS, is that you don't need to know the name. You know it by its look.
The 2019 Mercedes-Benz CLS is one of the most beautiful and attractive looking vehicles on the road. At least, that's our opinion here at Mercedes-Benz of Owings Mills, MD. Although this coupe is one of the best looking vehicles available, we thought we'd back up its credentials by comparing it to some of the competition.
While there are several competitors like the 2019 BMW 6-Series, the 2019 Porsche Panamera, and the 2019 Jaguar XF, the real opponent to the 2019 Mercedes-Benz CLS Class is the 2019 Audi A7. That said, you won't find a better compact car than the Mercedes-Benz CLS Class.
Besides looks, the Mercedes-Benz model separates itself by offering more features than other competitors. For example, the Mercedes-Benz CLS provides more standard features than other cars and more entertainment, such as more speakers.
Inside, the Mercedes-Benz shows off its classic and upscale style that you don't quite find on other models. The seats are better shaped, the steering wheel feels more robust, and the optional head-up display is easy to read. A lot is going on in the cockpit, but it doesn't feel overdecorated, unlike the competition. Here, you'll experience a level of class you won't find elsewhere.
Here at Mercedes-Benz of Owings Mills, we believe in the quality of our vehicles. We also know that there's nothing like getting behind the wheel of one of our models for sale. If you're interested in experiencing the 2019 Mercedes-Benz CLS first hand, visit our Owings Mills Mercedes-Benz dealership today.