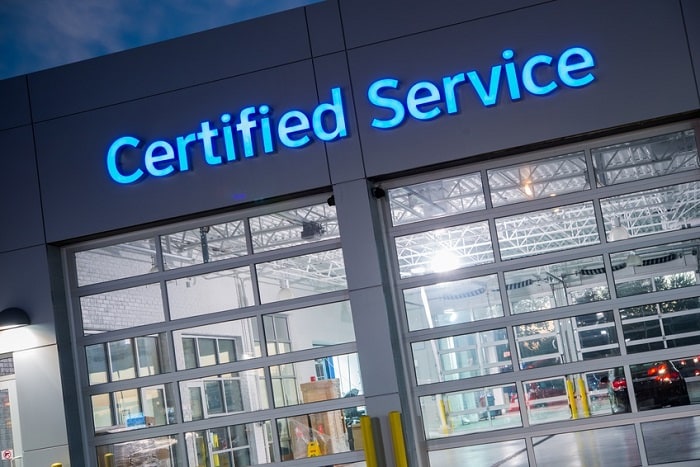 When it comes to caring for your Mercedes-Benz vehicle, whether it's a new 2019 Mercedes-Benz C-Class or Mercedes-Benz GLE, you need a car service center you can trust. That's where we come in here at Mercedes-Benz of Owings Mills. Finding the right service center that you know can trust shouldn't be hard. That's why we do our best to offer excellent Mercedes-Benz service every single time you visit.
Our highly trained technicians and advisors here at your Owings Mills Mercedes-Benz service center are OEM specialists and knowledgable about all the inner workings of each model. That means that when you come to us for qualified Mercedes-Benz service, you know you're in the best hands.
Our service center is designed and built to exceed the standards set by the OEMs. That means we have all the best diagnostic tools and equipment to tend to any issue with your vehicle correctly, whether you're bringing in your Mercedes-Benz model for a routine oil change or something more significant.
We want you to have peace of mind when you choose to service with us. That's why we've worked hard to provide a robust list of service center amenities. When you trust us to work on your beloved Mercedes-Benz, you'll rest easy knowing that it's in the best hands. We offer everything from factory-trained technicians to an advanced tire center to state-of-the-art facilities to comfortable lounges with complimentary Wi-Fi.
When it comes time to service your vehicle, don't trust the corner garage; trust the dealer. We know the ins and outs of your car better than anyone else in the Owings Mills, MD area. Visit us today for some of the best Mercedes-Benz car service near Baltimore, MD available. We'll get you back on the road in no time!