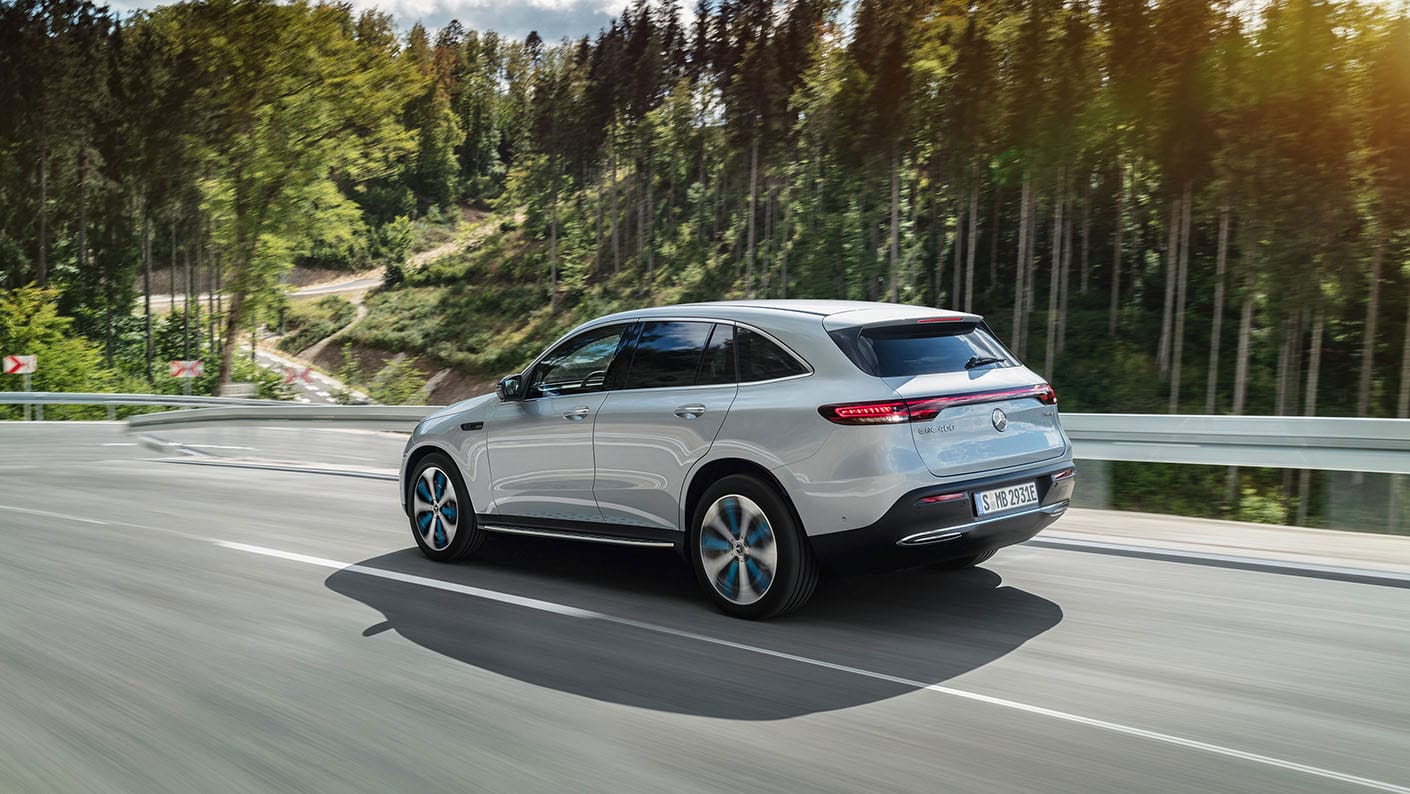 Welcome to Mercedes-Benz Owings Mills, your go-to dealership for everything you need when it comes to your Mercedes-Benz in the Owings Mills, MD area. From new vehicle specials on the latest 2020 models to expert service to information on upcoming models, we do our best to keep you updated and safely on the road.
That brings us to one of the latest Mercedes-Benz models to get shown off, the upcoming 2021 Mercedes-Benz EQC. Here, we'll break down what it is and why we're excited about it.
Firstly, the 2021 Mercedes-Benz EQC is the first all-electric vehicle in the entire brand's lineup. Not only is it fully electric, but it's also a gorgeous looking SUV. It's the first vehicle in the brand's new electrified EQ sub-division. Overall, the vehicle is about the same size as the current Mercedes-Benz GLC.
Edmunds calls the interior "at the top of its game" and says, "The design manages to be clean while offering lots of visual interest, from the cooling-fin-inspired door trim to the rose gold highlights in the air vents. Both gauges and infotainment are handled by a free-floating widescreen console made up of two 10.25-inch displays." It, of course, comes equipped with the unparalleled MBUX® infotainment system.
Overall, we can't wait to see more of the Mercedes-Benz EQC as we inevitably learn more about it as get closer launch in 2021. While you have other EV luxury options, we believe this model to be more than up to the task of winning you over.
We'll provide more information as we learn more. In the meantime, be sure to keep up with regular maintenance on your current model. And if you need expert Mercedes-Benz service, you can schedule a service appointment online today.