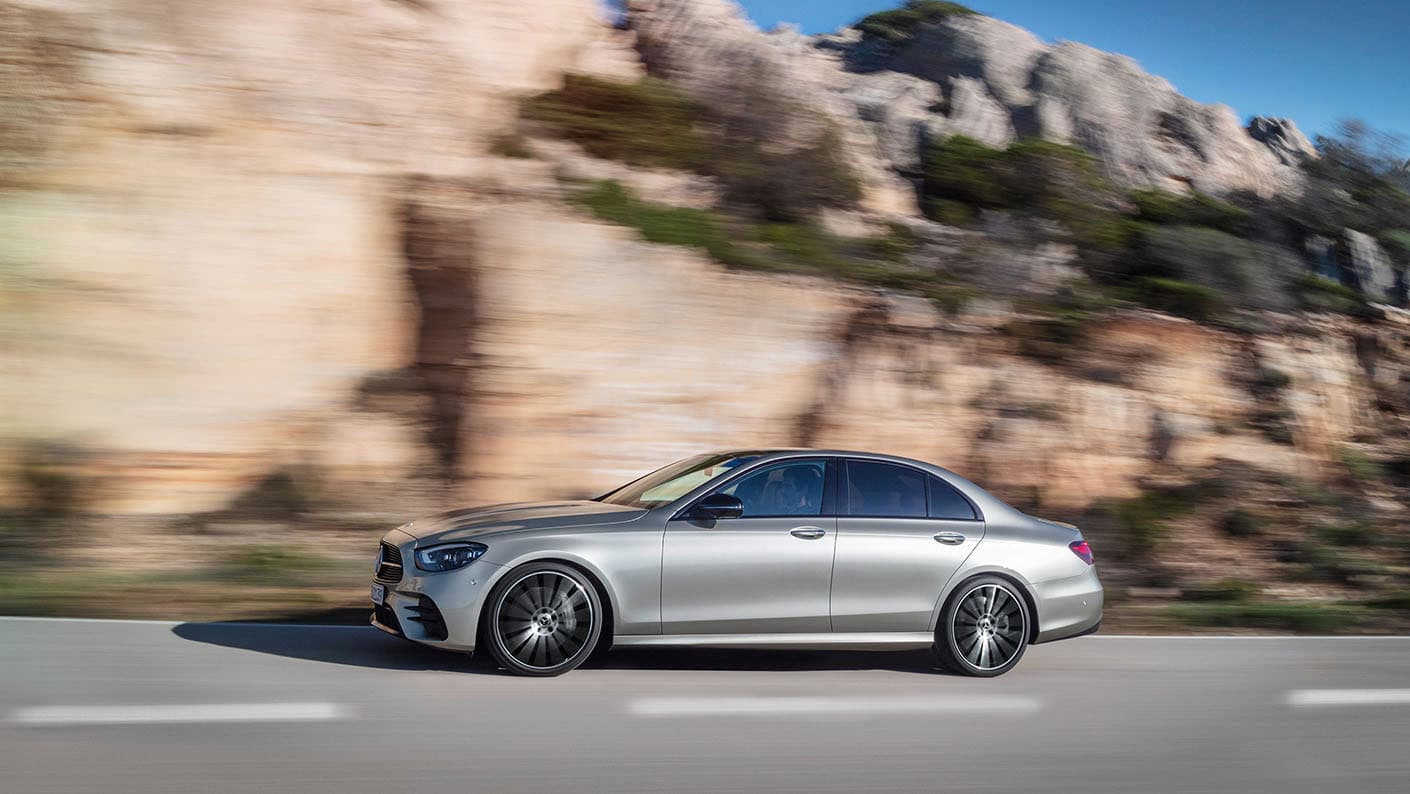 It's that time of year where we, as your Owings Mills Mercedes-Benz dealership, start to look forward to the next iteration of Mercedes-Benz vehicles. While we love current models like the 2020 Mercedes-Benz GLA, we can't help but be extremely excited about new, upcoming models like the 2021 Mercedes-Benz E-Class.
So, what do we know about the upcoming 2021 Mercedes-Benz E-Class? We're here as your Owings Mills Mercedes-Benz dealership to break it down. Right now, the 2021 Mercedes-Benz E-Class is slated for a fall 2020 release date.
That said, what can we expect with this release date? The 2021 model of the Mercedes-Benz E-Class represents a mid-cycle update of the two-door or four-door vehicle. The updates include a revised front and rear styling, all-new steering-wheel design, the latest iconic MBUX® infotainment system, and enhanced driver-assistance tech.
As far as engines go, you'll have three options. The base engine is a turbocharged four-cylinder machine that puts out 255 horsepower and 273 lb-ft of torque. Should you opt for the rear-wheel-only plug-in hybrid option, you'll get a total output of 315 horsepower and a whopping 516 lb-ft of torque. Next up is the E 450, which is powered by a turbocharged inline-six-cylinder engine with a 48-volt hybrid system that doubles as an electric supercharger. This setup makes 362 horsepower and 369 lb-ft to either rear-wheel drive or 4MATIC® AWD.
Inside, you'll enjoy brushed aluminum, wood, and some of the most comfortable seats ever made in a car. The two display screens provide ample feedback and customization options, and thanks to the plush upholstery, your passengers won't have any complaints.
We'll keep you updated on the upcoming 2021 Mercedes-Benz E-Class as we learn more. In the meantime, we're here for all your current vehicle needs, like expert Mercedes-Benz service. Contact us today.