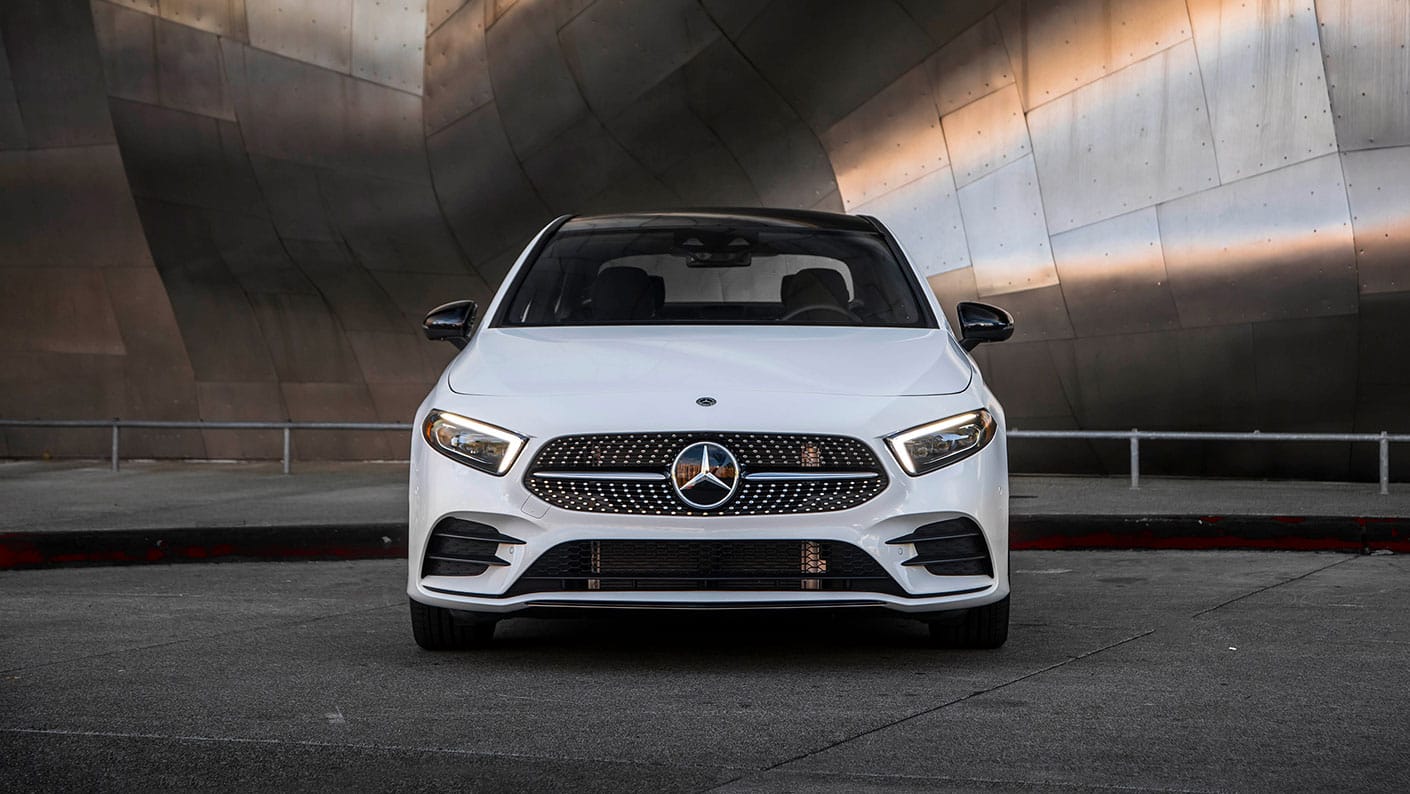 Just because we're social distancing right now doesn't mean that you don't deserve the best of the best when it comes to your car. That's why here at Mercedes-Benz of Owings Mills, we're currently doing everything we can to help you with all your automotive needs, whether you need a new car or service on your existing model.
Since it's hard to see our existing models, we thought we'd share some details on one of our most popular models, the 2020 Mercedes-Benz A-Class. So, let's dive in.
The 2020 Mercedes-Benz A-Class was originally introduced in 2019, and the 2020 model only improves on that classic Mercedes-Benz style. It stands out against other luxury sedans for its excellent blend of comfort and performance, classy interior design and a high-quality cabin, and one of the best infotainment systems available.
Currently, this Mercedes-Benz sedan comes in two trim levels: the 2020 Mercedes-Benz A 220 and AMG® A 35. The first trim runs on a turbocharged 2.0-liter four-cylinder engine that puts out 188 horsepower and 221 lb-ft of torque. The AMG® model uses a similar powertrain but renders 302 horsepower and 295 lb-ft of torque.
Standard features in the base model include LED headlights, a panoramic sunroof, push-button start, simulated leather upholstery, and power-adjustable front seats. Upgrade to the AMG® model, and you get the Premium Package as standard, which includes several upgrades, including an aport-tuned suspension, larger brakes, and additional driving modes.
The Premium Package, which is still available in the base model, includes keyless entry, blind-spot monitoring, and larger infotainment screens. The Multimedia Package consists of an advanced navigation system; meanwhile, the Driver Assistance and Parking Assistance Package adds advanced driver safety features.
If you would like to see the 2020 Mercedes-Benz A-Class in person, contact our Owings Mills Mercedes-Benz dealership today. We'll do everything we can to help you in your car search.