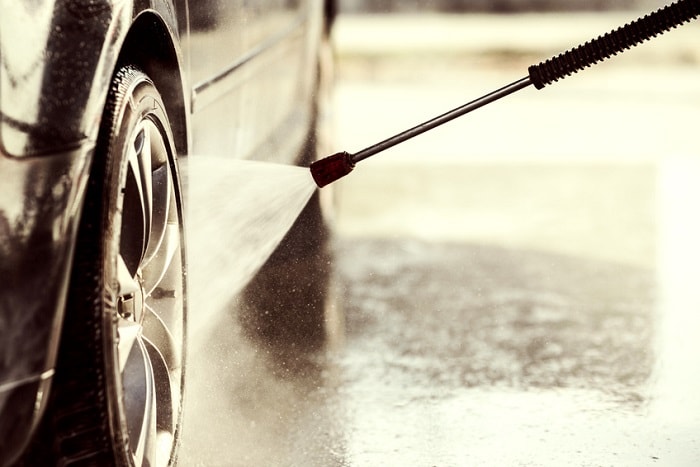 As we write this, there's yet another Nor'easter bearing down on the East Coast and we'd like a word or two with that groundhog. The calendar says spring is almost here, however, so it's probably a good idea to start planning ahead — especially where your Mercedes-Benz vehicle is concerned. After all, springtime doesn't just mean higher temperatures. It means following a few tips from the service department at Mercedes-Benz of Owings Mills so your car is ready when the weather (finally) warms up.
The first step is something of a no-brainer: get to a car wash. The winter weather isn't the only thing that's been dealing out punishment these last few months. The dirt, salt, and brine used to keep the roads clear can damage your undercarriage and finish, leaving your car looking dull and also leading to damage to your undercarriage if it's left untreated.
Second, after your car's exterior is sparkly clean, address the interior. Clean out the trash, vacuum the floors and upholstery, scrub your floor mats, and stow your cold-weather gear. And if you don't have all-weather mats, it's not too late to visit our parts department. After all, you'll be just as thankful for them when April showers bring mud, or when your next day trip to a hiking trail leaves your boots filthy.
Finally, get to your Annapolis area Mercedes-Benz dealership for Mercedes-Benz service. We'll give your Mercedes-Benz CLA 250 a once-over, ensuring your key systems are in tip-top shape, that your alignment hasn't been knocked out of whack by potholes, and that your tires, fluids, and battery are all set.
Your Mercedes-Benz vehicle has had the thankless job of keeping you safe and happy this winter; show it some love in return. You can prepare for the change of seasons — and your next big adventure — at 9727 Reisterstown Road, home of Mercedes-Benz of Owings Mills.