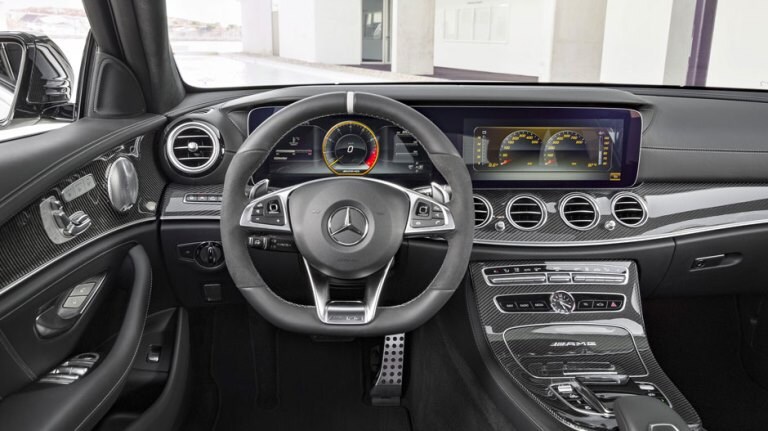 Mercedes-Benz cars occupy an interesting place in history. The company is inseparable from the past, dominates the present, and is eagerly anticipating a bright future. Make no mistake, however; they're not simply sitting back and waiting for what comes next. They're actively shaping it with the help of an initiative called CASE. Here's what that means for luxury car drivers and your local Mercedes-Benz dealership.
Tech magazine Wired goes in-depth on CASE via an interview with the improbably-named Wilko Stark. Mr. Stark is the Vice President of Strategy at Daimler AG and heads up the company's CASE (connectivity, autonomous, shared and services, and electric mobility) division.
Here's his brief, in brief.
? Diversification: Mobility means more than the Mercedes-Benz E-Class and other models. It's also an aggressive push into other areas, including telematics, electric vehicles, ride sharing, subscription services, and autonomous driving.
? Accuracy: Each of the elements in the above-mentioned portfolio has to pull off a fine balancing act. On one hand, each business unit needs to make sense in its own right. On the other, each should also harmonize, and each must work seamlessly with the company's vehicles.
? Flexibility: Stark acknowledges that big change is coming to the automotive industry, and he looks forward to being in the driver's seat. He emphasizes that Daimler chooses to see these changes as opportunities rather than threats, the better to capitalize on them.
? Foresight: Some technologies, like autonomous tech and EVs, are nascent but proven. The harder challenge is figuring out which other technologies, like fuel cell vehicles, will emerge next.
? Heritage: Even as it looks to the future, CASE is well aware of its other mandate: preserving the extensive history -- and the major expectations -- that come with the world's first luxury performance brand. That means the driver always comes first.
At Mercedes-Benz of Owings Mills, we can't always tell what the future holds. But we can say this: right now, it's an exciting time to be a Mercedes-Benz dealer, or to drive a new Mercedes-Benz car. Get in on the fun by getting into a Mercedes-Benz CLA 250 at 9727 Reisterstown Road today.