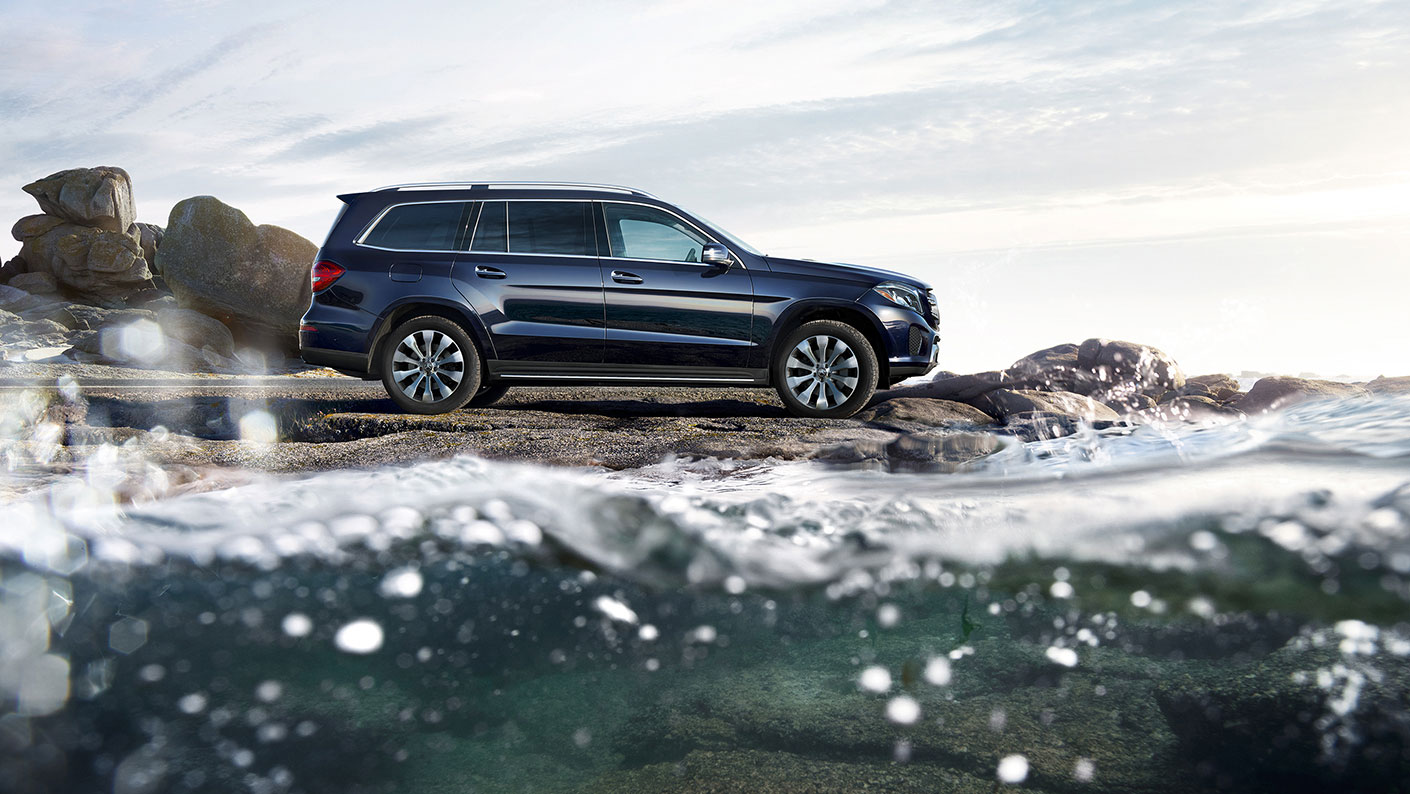 2020 will see a presidential election, the next census, and the Tokyo Summer Olympics. But you'll be seeing and hearing the first rumblings of the New Year early in 2019 at Mercedes-Benz of Owings Mills when the redesigned 2020 Mercedes-Benz GLS arrives at our showroom. Here's a bit of what we're expecting.
While compact and even subcompact SUVs are gaining in popularity, there's still a place for large three-row SUVs. In many ways, the Mercedes-Benz GLS is the perfect canvas for the Mercedes-Benz brand, because it takes everything we love about the Mercedes-Benz S-Class sedan and makes it bigger — much bigger.
But the size isn't all that recommends this vehicle. It rides on the newer, lighter Modular High Architecture platform that uses a similar footprint as the current generation but proportions everything better for more interior space. The new platform is likely to be matched to a new engine (Car and Driver speculates that the new six-cylinder M256 engine will be the primary choice in the States).
We also suspect that the infotainment system will be overhauled. The COMAND® infotainment system found in many current models may well be discarded in favor of the advanced MBUX infotainment system that's due in the upcoming Mercedes-Benz A-Class (we can't see the company putting this feature in its entry-level car and leaving it out of their flagship SUV).
Even the luxury SUV space is more crowded than it used to be, but Mercedes-Benz is well positioned to compete. There will be high-performance Mercedes-AMG® and Mercedes-Maybach variants of this new Mercedes-Benz SUV, so whether you're looking to add torque and horsepower or simply pile on a ridiculous amount of luxury, you'll have ample choices. Watch this space for more information, or visit Mercedes-Benz of Owings Mills at 9727 Reisterstown Rd., for sales and financing on the current vehicle lineup.