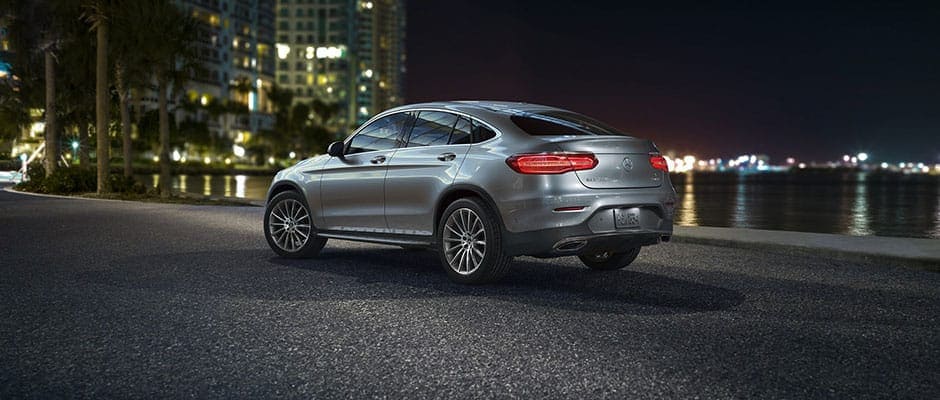 One thing that's great about many of our new Mercedes-Benz models is how many choices they offer. If all of those choices get to be a bit overwhelming, the experts here at Mercedes-Benz of Owings Mills can help you sort through your options. For example, some models like the 2019 Mercedes-Benz GLC are offered as a coupe and an SUV. What's the difference, and which works best for you? Our knowledgeable Mercedes-Benz dealers will help you figure that out.
The coupe and SUV are two body styles with some key differences to be aware of. If you look at the coupe, which includes the 2019 Mercedes-Benz GLC and 2020 Mercedes-Benz GLE, it features a sleek look complete with a sloping roofline. Unlike some of the coupe models you've seen, these vehicles have four doors instead of two, making access to the back row easy.
SUVs tend to offer more cargo space, while the coupe offers a bit more front head room. Let's take the 2019 Mercedes-Benz GLC as an example. When it comes to cargo space, the SUV offers 19.4 cubic feet behind the last row, while the coupe offers 17.7 cubic feet in the same configuration. As for front head room, the coupe offers 41.1 inches compared to the SUV's 37.8 inches. These aren't massive differences, but they're something to keep in mind as you shop. Finally, some of the SUV models also have more variants available, while occasionally, the Coupe is only available as a high-performance Mercedes-AMG® model.
Whether you settle on a coupe or an SUV, we're ready to help you drive away in your dream Mercedes-Benz. Visit our Mercedes-Benz dealership near Baltimore today and find the perfect luxury vehicle that best meets your needs. We look forward to assisting you!