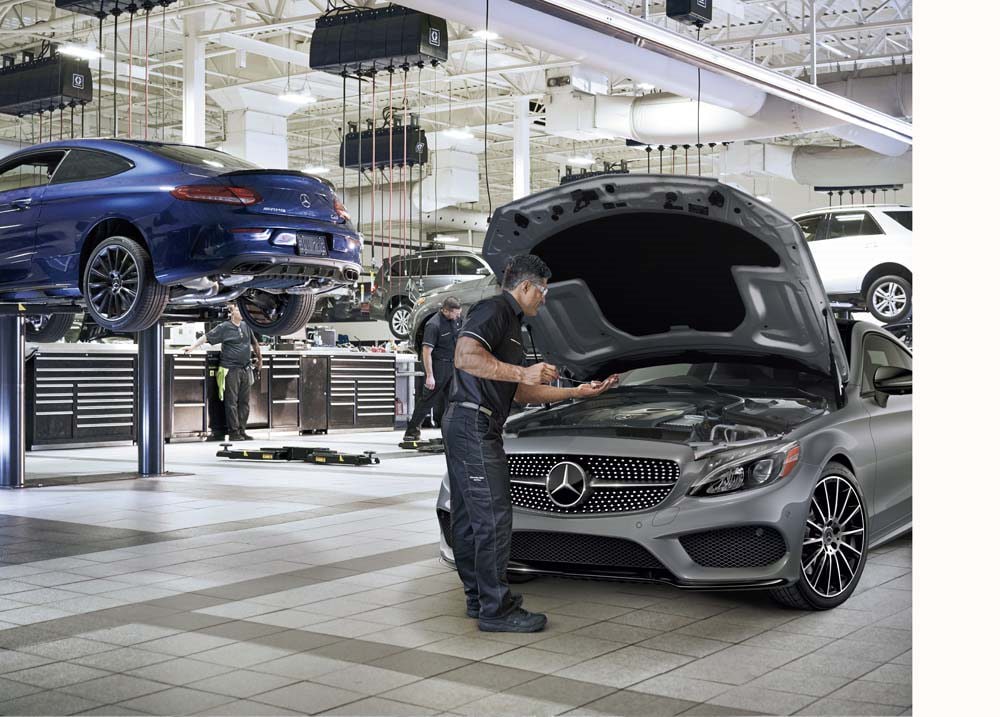 Routine car maintenance is important for the longevity of your car. Without proper care, your car will become unsafe and unreliable. If you're looking for "Mercedes-Benz service near me," check out Mercedes Benz of Owings Mills! What better time to visit and get caught up with car service than during National Car Care Month?
What Is National Car Care Month?
National Car Care Month is celebrated twice a year in October and April. These months signify the changing of seasons and the necessity for car service. In October, as fall turns to winter, you'll want to winterize your car and make sure it's set for the grueling months ahead.
You'll want to make sure your tires and brakes are in good shape. Both elements are key for the winter months and safe driving. We can also test your car battery to make sure you don't end up with a dead car once the weather turns brutally cold.
In April, when we transition from winter to spring, you'll need to prioritize car service again. Your vehicle has worked nonstop to help you safely navigate sleet, snow, and ice. Not to mention adverse road conditions and new potholes.

This takes a toll on the exterior and inner workings of your car's mechanical system. A complete inspection may be necessary for your car to be spring-ready. Rest assured we'll assess the basics, such as your tires, brakes, windshield wipers, battery, and wheel alignment.
Why Choose Us?
There are so many great reasons to choose Mercedes-Benz of Owings Mills for all your service needs. Our service center offers express service to accommodate your busy schedule; you can stop by without an appointment!
The Owings Mills, MD service team at our dealership is made up of only the best and brightest mechanics. All our technicians are certified and trained to work exclusively on Mercedes-Benz cars. Visit our website to schedule your next service appointment and view our Mercedes-Benz service specials.