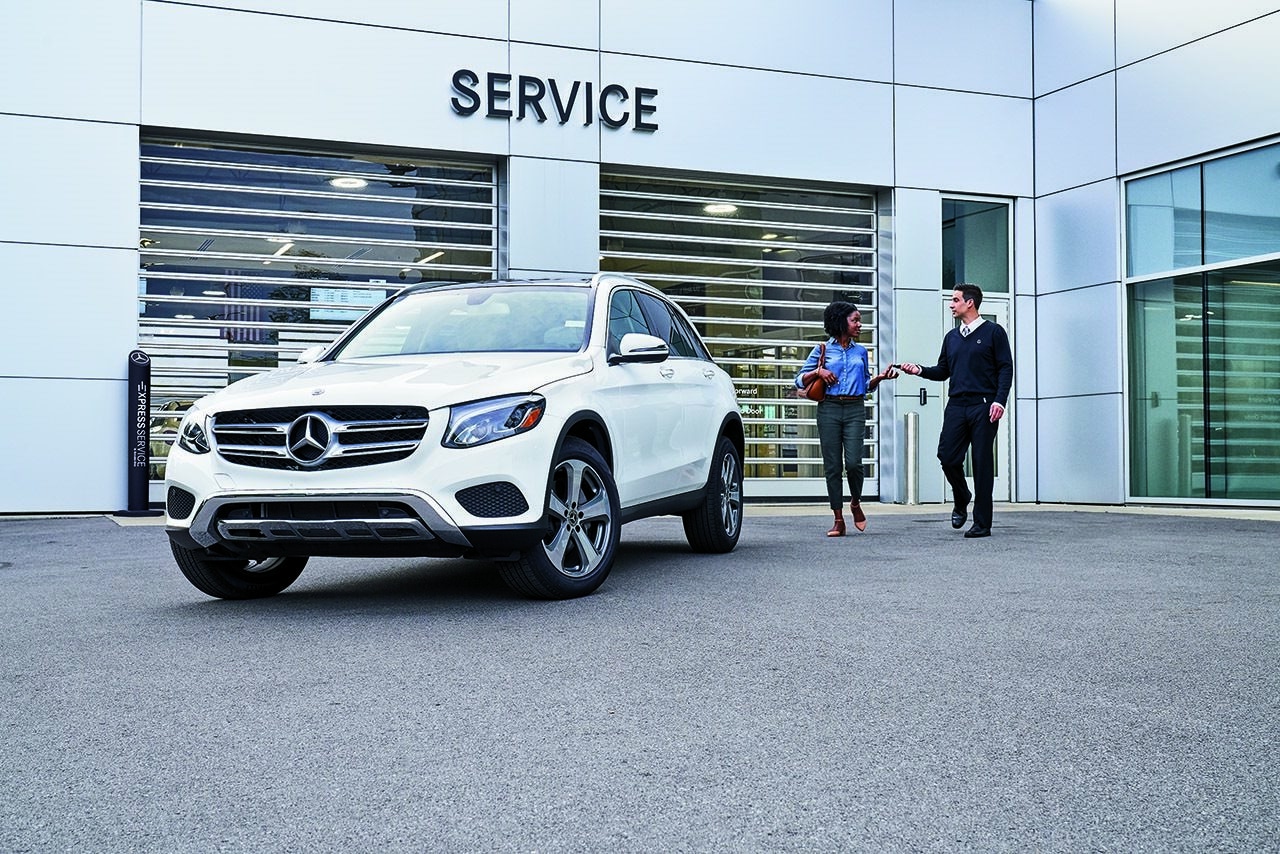 Keeping your Mercedes-Benz brakes in good working order is crucial for the safety and reliability of your car. If you notice any of the signs listed below or your brakes just aren't working properly, bring your vehicle to Mercedes-Benz of Owings Mills.

Our luxury auto service team can inspect and repair your brakes. We'll get you back on the road quickly and safely!
Common Indicators of Brake Problems
There are several different signs you'll want to be on the lookout for when it comes to your car's brakes. One of the most common indicators of a brake problem is a squeaking or squealing noise when you engage the brakes. If you hear this noise, bring your vehicle into our service center as soon as possible. This noise may mean that you need your brake pads replaced or your brake fluid levels checked and adjusted.
If your car doesn't come to a complete stop or your brake pedal sticks when you push down on it, it's time for a brake inspection. It is not safe or advisable to drive around in a car with a braking system that isn't functioning properly. Doing so places you and other drivers at risk of a collision.

Other common indicators that you need new Mercedes-Benz brakes include:
Car Drifting When Braking
Brake Service Light Illuminated
Car Shaking/Vibrating When Braking
Grinding Noises
Brake Service in Owings Mills, MD
Your car's brakes can last anywhere from 25,000 to 70,000 miles. Certain parts of your braking system are going to need to be replaced or serviced more often than others.
You'll want to bring your car in for a brake inspection once or twice per year.
Your brake pads should be replaced every 40,000 to 50,000 miles.
Brake rotors can last for up to 70,000 miles.
Your brake fluid should be flushed every 20,000 miles or every two years.
Contact the Mercedes-Benz service team today to set up your next Mercedes-Benz brake service appointment!